Russian singer, songwriter and producer Dany Kole, teams up with Texas-based hip-hop artist Marc Haize for his brand new tropical-flavoured tune, 'Paradise.'
Marc Haize was so impressed after hearing Dany Kole's 2014 debut EP Pictures, he decided to reach out to see if he'd be interested in working with him on a track. Dany was excited by the opportunity and sent Marc a few beats he had laying around. Soon after Marc had sent back a reworked recording that simply blew Dany's mind, and after a few tweaks and minute changes, it became quite clear that this would be Dany's next official release.
Marc Haize's R&B-flavoured vocals work incredibly well against Dany Kole's swoonsome falsetto, together weaving their way through layers of infectious tropical beats, twinkling retro synths, and a brightly polished production that washes over you with a flood of feel-good summery feels.
"This track tells the story about my dream-hideaway in the most perfect place. I'm really excited with how it turned out, and hope you'll get lost in its atmosphere and really feel the vibes" – Dany Kole
Dany Kole's music is heavily influenced by some of the classic electronic greats such as New Order and Phil Collins, along with many modern-day idols like Cut Copy and Miami Horror, and combined with a touch of UK, French and American-House flavours.
'Paradise' is available now through iTunes and on Spotify, or you can get a free download via Dany Kole's Soundcloud page.
Saint-Petersburg locals can catch Dany Kole doing his thing live, and for free, at Union Bar on June 20.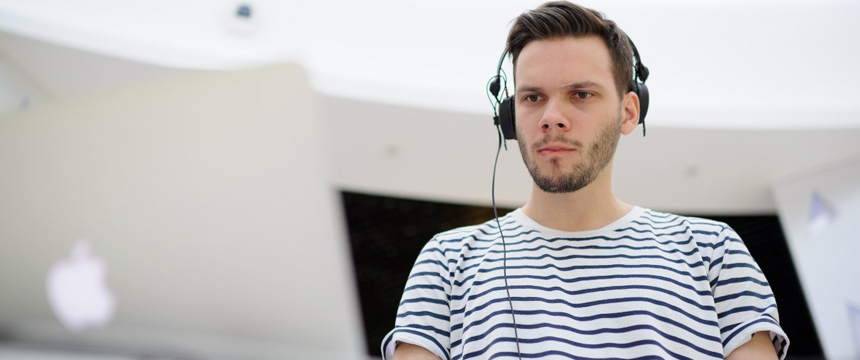 https://www.facebook.com/danykolemusic | https://soundcloud.com/danykole | https://twitter.com/danykole
–
https://www.facebook.com/220haize | https://soundcloud.com/marc-haize | https://twitter.com/MarcHaize