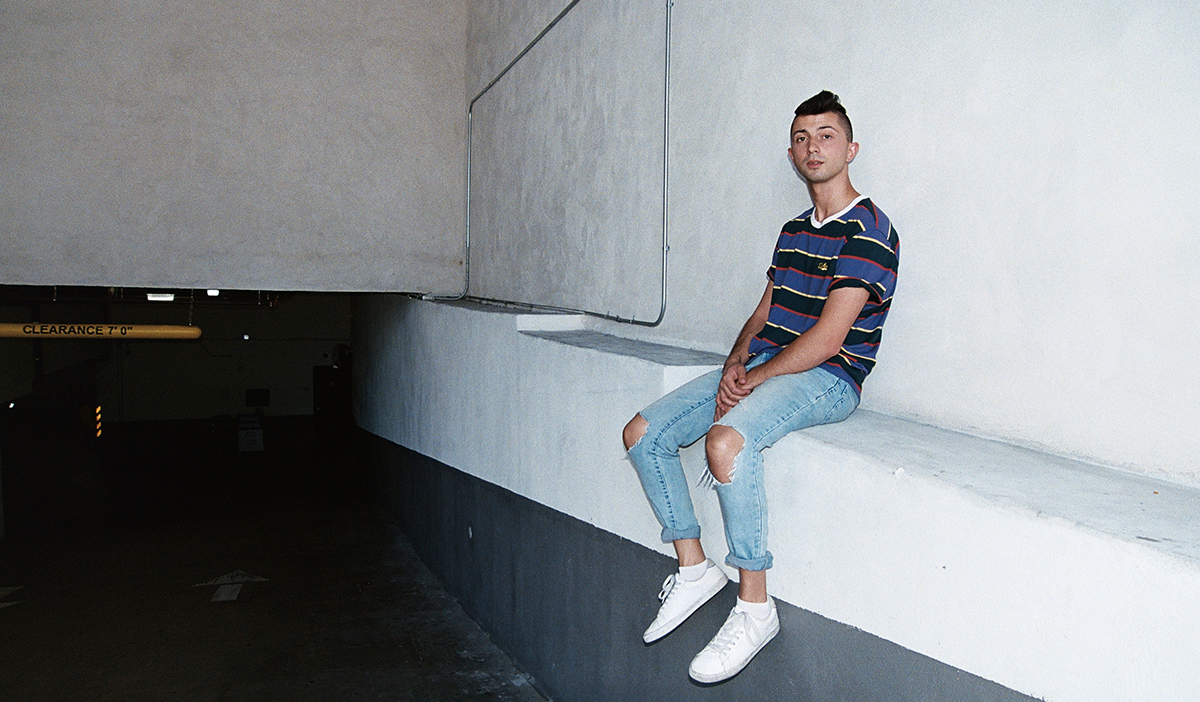 Fresh off the back of recent singles 'Is It Love' and 'Ride', Los Angeles-based singer/songwriter Benji Lewis continues his ascendency across 2019 with a playful and vibrant offering in his new single 'Away'.
'Away' saw Benji Lewis team up with long-time collaborator Golden Vessel whilst away in the US for his debut appearance at SXSW in 2018, and amongst the chaos and madness he was able to use the song-writing process to help himself with some reflective development, in the efforts to achieve a healthy balance within his own life.
"After a crazy week at SXSW in 2018 I went back to LA and got stuck into a busy week of writing. I had a session with someone new almost every day, and one of those was with my friend Max aka Golden Vessel, who I've created a lot of my music with. I think I was just feeling a bit tired, and wanting a bit more balance, and needed some more fun and outdoor-time in my life. That's what this song is about. This story and words just came out of me, about wanting to get away for a bit, all I'm hearing while I'm in the studio are sounds of outside and wanting to be out amongst it. What also comes through is the strong reassurance from myself, to myself and my whole team. That I will not mess any of this up, (my music career or things for my team) I just want to be living and enjoying myself as well."
With a cohesive blend of intricate percussion and warmth in the pads transferring an upbeat and joyful nature into the soundscape, we see the solid foundations set for Benji Lewis to showcase the various shades of colour within his vocal range that truly heighten 'Away' into the highest of standards.
"It's a happy, feel good, lifting song for me, and it feels like summer to me as well. It's about finding more of a balance in life, still working hard for what you want while also having some fun and speaking up for yourself when you feel things are getting too busy. I think we can all get caught up and not give ourselves that time to be free, enjoy the outdoors, go travel somewhere new because you can and want to. And that's what I'm saying here, do both, do it all, and do it how you want."
'Away' is available everywhere now including Spotify & Apple Music via AWAL.
---
Benji Lewis:
https://soundcloud.com/benji-lewis-1 | www.facebook.com/benjilewismusic
https://twitter.com/MrBenjiLewis | https://www.instagram.com/mrbenjilewis/
Credits:
Production & Mixing by Golden Vessel
Mastering by John Greenham
Artwork by Alexy Prefontaine (Aeforia)
Press Photos by Chris Weigen
Artwork: