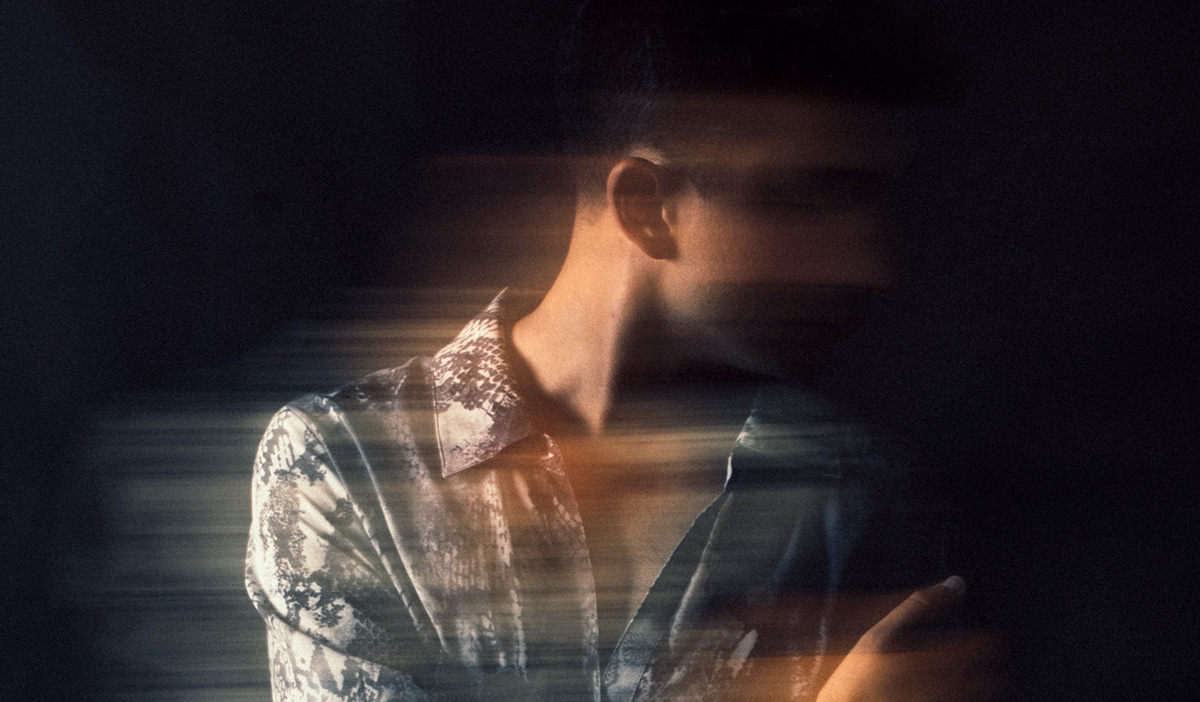 Over the last few months Benji Lewis has given us two stunning singles – 'Head Rush' & 'Jump This Train' – which also came with promise of a whole new ep coming our way very soon.
That ep is titled "Floating" and Benji is making good on his promise this week as he delivers a beautifully crafted five-track collection of his innate indie/alternative-pop sound & style. He took a trip to Brisbane back in 2021 and teamed up with Australian producer Tom Eggert to help him get these songs right where they needed to be, and the result is really quite special.
"Last year (2021) was pretty heavy at times for me, as I'm sure it was for many of you as well, there was just so much going on that we just had to deal with and try to get through each day as it came.
During that time, I also went through a sad break-up, so it was an emotional and sad time for me. As it turned out, the person I was seeing didn't feel the same way I did, and so as I was falling for them, they were considering the easiest way to leave.
Getting in the studio with Tom Eggert (a friend and great producer based in sunny Brisbane Australia) was just what I needed. Throughout that week or so of writing this ep we had many laughs, lots of good coffee, a few beers here and there and shared lots of stories and memories that were close to us both.
These songs are so personal and almost hard to listen to for me without tearing up or getting emotional. I'm so glad I was able to get these songs finished and in essence be able to share those stories with you all. It definitely helps me process all the memories and emotions and move on from the whole experience.
I hope that these songs can give you some comfort in knowing you're not alone. We all go through difficult moments throughout our lives, but we get through them, and it does get better." – Benji Lewis
Alongside the previously released singles, 'Head Rush' & 'Jump This Train', the ep also features two other unreleased songs, 'Dreamer' and 'A Memory', as well as an interlude track titled 'That First day', and below Benji delves a little deeper into each of those for us as well.
Dreamer; wow this song is so special to me. As if in a dream, I remember it so clearly and the inspiration behind it. I was out on this beautiful street of this small town called Montville, a little out of Brisbane, with some new friends. It was lightly raining, and I began thinking about what it would be like to be in this moment with that person I was still very much into. I felt it all, the joy, the laughter, and all the other good feels of just being around someone you like so much.
A Memory; This song hits me hard, like really hard. It's about how vivid the memories can be and how hard they are to forget, especially as they keep popping back up and sending you through all the emotions again. I was becoming so attached to this person. We were creating all these new memories together, these special moments suspended in time.
That First Day; This voice memo happened while I was home alone in Brisbane while I was writing this ep. I remember these words and thoughts being so loud and certain just wanting to come out. So, I just let it happen. Tom Eggert then created the most beautiful intimate bed of sounds that go effortlessly with my voice, and ultimately the words speak for themselves on this one.
---
Stream:
https://bfan.link/floatingep
Connect:
https://soundcloud.com/benji-lewis-1
www.facebook.com/benjilewismusic
https://twitter.com/MrBenjiLewis
https://www.instagram.com/mrbenjilewis/
Credits:
Co-written by Benji Lewis & Tom Eggert
Production by Tom Eggert
Mixing by Dean Satoshi Reid
Mastering by Ryan Schwabe
Artwork by Aeforia
Press Photos by Sean Pyke
Artwork: