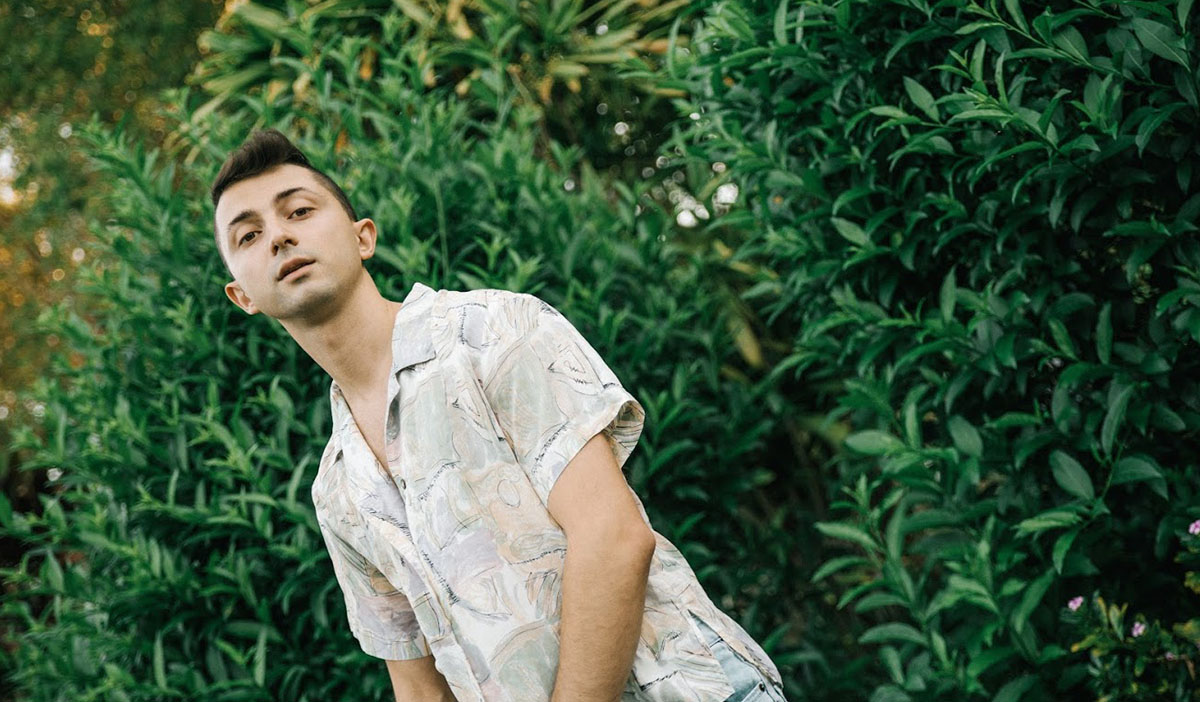 Off the back of recent singles 'Fast Forward' & 'Hold On', and the news of his next ep "Here, Then And Now", Benji Lewis is coming back to us with the warm & summery sounds of new single 'New Day', which also comes with a nostalgic Chris Weigen directed music video that was shot at various locations across Los Angeles.
"This song is simply about looking at each day as a fresh start. I was feeling very grateful for the life that I have in this world of music, and being able to travel and live wherever I choose to. It's about keeping it all moving in this direction and with that kind of flow.
The song was written during one of the times where I was getting a bit over being in the same location, I was feeling like it was time to move on to the next place. It's a new day, why not go somewhere new." – Benji Lewis
Once again Benji has accomplished just what he set out to do with 'New Day'. It conjures up feelings of happiness and freedom, the start of something fresh or something new and exciting, and it's a song we can all relate to on some level. It'll be the perfect vacation companion.
Benji teamed up with photographer/director Chris Weigen to create a music video for his previous single 'Fast Forward', and off the back of that effortlessly easy & positive shoot they dove straight into working on a video for 'New Day', and Benji knew Chris would be able to create something really special for what he had in mind for it.
"I worked on the video with my friend and regular collaborator Chris Weigen. We wanted it to give off warm feels and keep it really simple. Walking around, continuing to move forward on your journey and enjoying it all as you go. It was a lot of fun. We mostly just got to hang out and film content in some really nice locations; by Malibu beach, the canyon, the beautiful green gardens and then also in the cool studio location we found with all the different coloured walls.
I told Chris how much I love the quality and feel that comes with shooting on film and Chris was able to get his hands on a really cool hand held film camera, think it was a Super 8, so there's some of that mixed in with digital footage shot on the RED camera." – Benji Lewis
"Here, Then And Now" the ep is scheduled for release in early 2020, but 'New Day' is available everywhere now via AWAL, and you can also revisit the ep's other lead-singles 'Fast Forward' and 'Hold On' below.
---
Stream:
https://fanlink.to/BenjiLewis_NewDay
Artist Connect:
https://soundcloud.com/benji-lewis-1
www.facebook.com/benjilewismusic
https://twitter.com/MrBenjiLewis
https://www.instagram.com/mrbenjilewis/
Credits:
Production by Kid Froppy
Mixing by Tristan Hoogland
Mastering by John Greenham
Artwork by Alexy Prefontaine (Aeforia)
Press Photos by Sean Pyke, Lizzie Steimer & Chris Weigen
Music Video by Chris Weigen
Artwork: