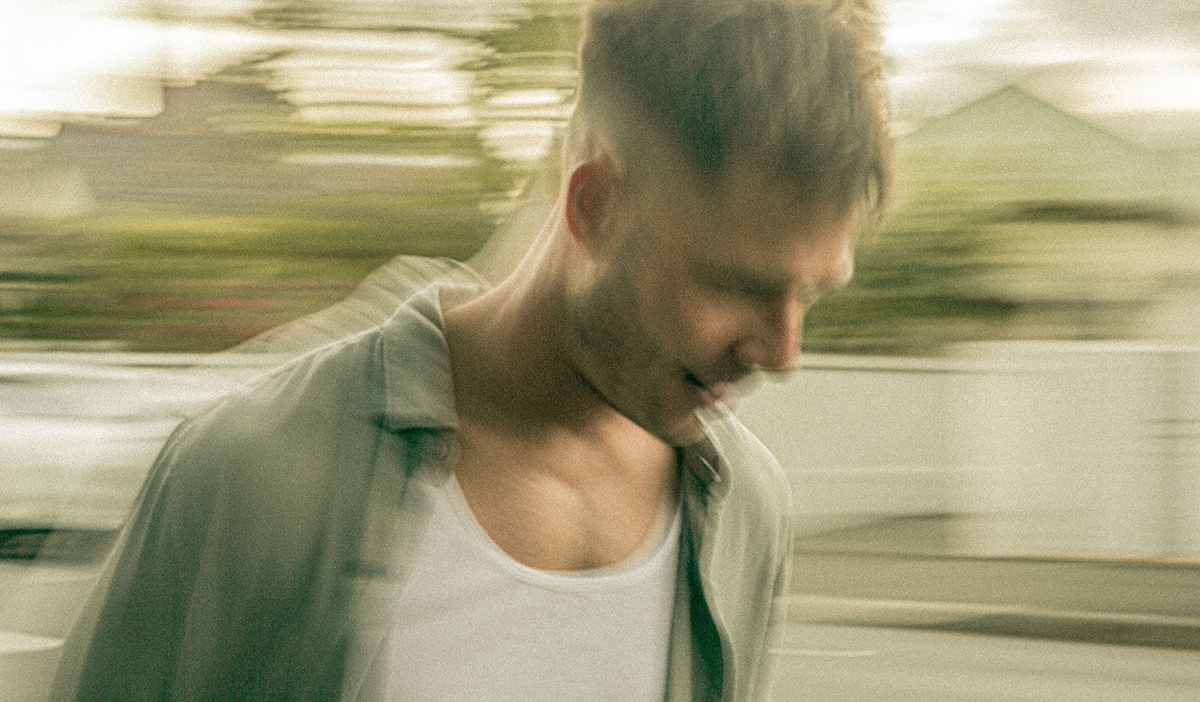 Billy Fox is an Australian artist who makes soulful/electro/alt-pop music that can been likened to a mix between Winston Surfshirt, RY X and Jarryd James, and he's coming back to us this week with a vibrant new single called 'It's A Mess', which also comes with a music video that was shot & co-directed by Alex Campbell & Jarred Lammiman.
As Billy Fox reveals below, 'It's A Mess' is a song about all of those messy times that life throws in your path, but also about embracing those moments and navigating your way through them…
"It's A Mess' was written for those times when you feel you are losing your footing; life is messy, and you're feeling the pinch, so to speak. Life ebbs and flows in its mysterious ways, and I feel I'm always in a flux between calm & controlled periods and messy & unpredictable periods. This song is also about embracing the messiness and accepting it as much as you can. Sometimes we need to resist and fight back, but other times, the more we resist, the harder it is for the solution to appear – if you're caught in a rip in the surf, you've gotta keep calm, save your energy and try to keep your head above the water." – Billy Fox
Accompanying this song is a beautifully warm music video that was originally shot in Melbourne and then later finished off in Sydney by a few of Billy Fox's friends, Alex Campbell & Jarred Lammiman, and it's kinda like Billy Fox taking you for a cruise around town on a warm summer's day in a vintage 1964 XM Falcon.
"My good friend and creative collaborator, Alex Campbell (who is a phenomenal film maker), shot all of the short form content last year during Melbourne's 2020 lockdown. We had so much beautiful footage that it just made sense to make a music video with it, and after speaking with my friends up here in Sydney, Macario de Souza and Jarred Lammiman from Hype Republic, we came up with a simple concept which involved a vintage 1964 XM Falcon, the streets of inner-west Sydney and the beautiful mind of Jarred Lammiman behind the lens and on the edit. I took the owner of the car and his partner on a joy ride through the inner-west – they were in the car for the whole shoot and loved the whole process. It truly was a team effort and we're very grateful." – Billy Fox
---
Stream:
https://fanlink.to/BillyFox_Its_A_Mess
Artist Connect:
https://soundcloud.com/billyfoxart
https://www.facebook.com/billyfoxmusic
https://twitter.com/billyfoxart
https://www.instagram.com/billyfoxmusic/
Credits:
Mixing by Jack Prest
Mastering by Steve Smart
Artwork by Paul Kelly
Press Photos by Alicia Scott
Music Video Co-Directed by Jarred Lammiman & Alex Campbell
Artwork: