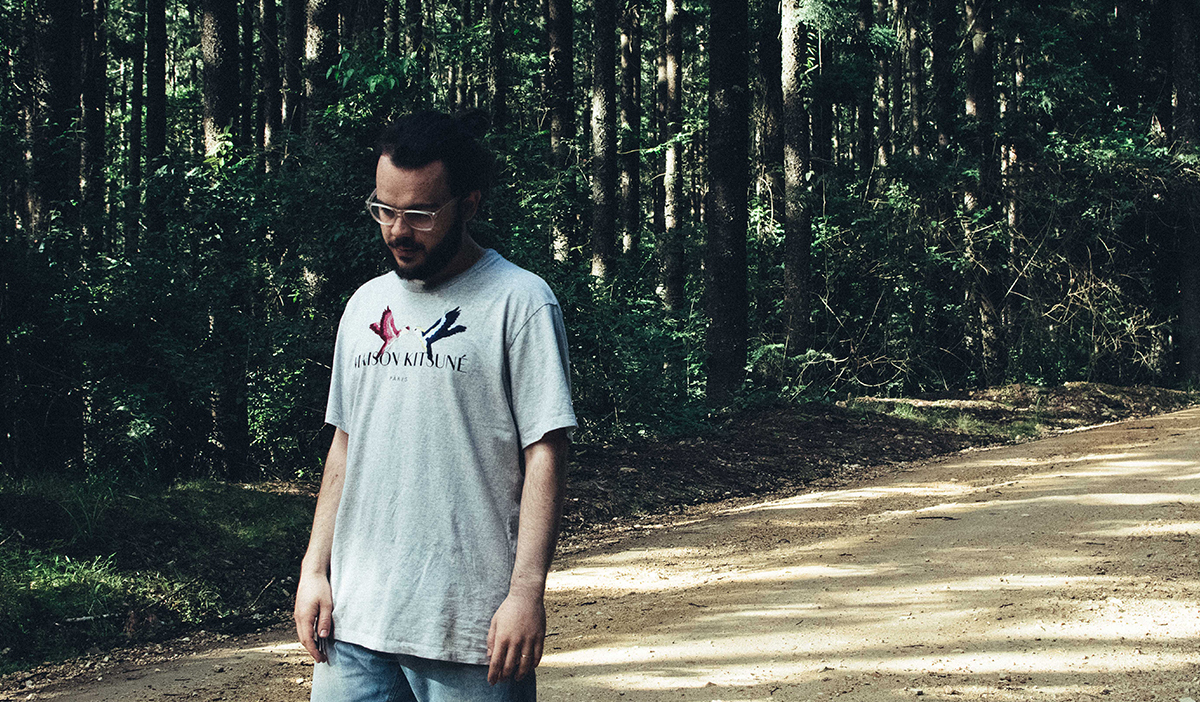 After four impressive lead-singles and months of teasing us with the news of his impending debut album, Australian artist cln now delivers 'Dawn Chorus'; a 10-track collection of beautifully soothing electronica that is infused with elements of downtempo, pop and R&B.
Having spent a large amount of time conceptualising the track listing over the years, 'Dawn Chorus' serves as an ode to cln's passion for our wildlife, in particular bird conservation. This passion has acted as a catalyst for the soundscapes and vision of the composition.
'I worked on this album in three different countries and some of the songs have been in the works for over three years. Some of them were started and finished a week before the album deadline. I wasn't expecting them to make the album, but they ended up feeling like a good fit.
When I'm not working on music, I spend a lot of my time working with native Australian birds. I work on a few different research and education projects and am very passionate about bird conservation. As part of all this bird work, I spend a lot of time outdoors which has resulted in the album largely being inspired by natural sounds. I didn't set out trying to make an album that sounded like bird calls. Rather, when I was making the album, I tried to channel the feelings that I get when I'm out in the middle of nowhere. Natural noises aren't always tranquil and beautiful, so I tried to make an album with a bit of variety.' – cln
Spread across 10 individual offerings which includes previous singles 'Waiting For You', 'Own Skin', 'Fade To Grey' and his latest single 'Change My Mind', this album provides us with an array of colour through the use of eclectic beats, sombre pads and enthralling vocals that lure you in and leave you wanting more.
'I envisioned this album as something that you can put on when you are driving or walking through a beautiful place. I hope that it can be complementary to the things that you see and hear.' – cln
The focus track of 'Dawn Chorus' lies within the introductory offering of 'breaksmyheart' that beautifully transports you in through a spacious and echoed atmosphere with cln's haunting melodies captivating your senses against the crisp R&B inspired beats.
"I wrote this song about three days before the album deadline. It was never supposed to be on the album – I just hadn't written music for a while and really needed to get into the studio and make something. Usually I pore over a song for months and spend a lot of time analysing every tiny detail. I think that this process is often detrimental and sometimes I end up throwing away my best ideas.
I really liked how this song sounded as part of the album so I decided to keep it in. It's quite scary for me to put out something so impulsively – but it forces me not to overthink things." – cln
---
Stream:
https://fanlink.to/cln_DawnChorus
Artist Connect:
https://soundcloud.com/callanalexander
https://www.facebook.com/clnmusic
https://twitter.com/clnmusic
https://www.instagram.com/clnmusic/
Credits:
Production by Callan Alexander
Mixing by Tristan Hoogland (Tracks 2,6 & 9)
Mastering by Steve Smart (Tracks 2,6 & 9)
Artwork and Press Photos by Callan Alexander
Artwork: