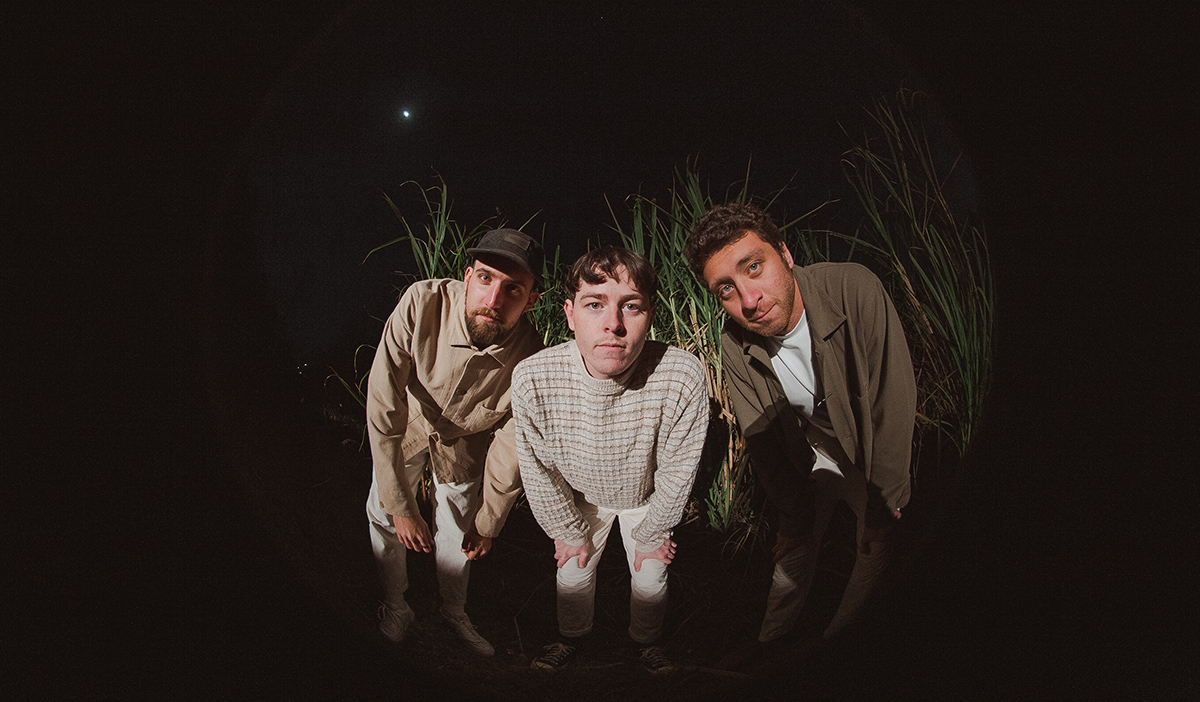 PROFILE
Name: daste.
Members: Callum MacDonald, Tyler Harden, Braxton Tahi
Location: Gold Coast, Australia
Genre: Electronic, Lo-Fi, Dance
Influences: Tora, Leisure, Toro Y Moi, Two Another, Franc Moody, Parcels
ARTIST BIO
daste. are a trio from the Gold Coast Australia who make chilled R&B/Soul music that can be likened to a mix between Tora, Parcels, Two Another and Leisure.
Braxton and Tyler became friends in high school and then met Callum at a "Popular Music" degree at Griffith University. They quickly developed a connection thorough similar tastes in music, and after performing with a local band called "ANNY" for a few months they started playing around with a few ideas amongst them, and this inevitably led to the formation of daste.
In late 2018 Callum, Tyler & Braxton finished recording their first daste-single 'Thinkin Of'. They sent it over to Jez Ryan at Mammal Sounds who was just in the process of launching "Mammal Sounds Records" and thought that track was a perfect fit for what he was looking for. The reception to 'Thinkin of' exceeded all expectations and gave Callum, Tyler & Braxton the reassurance they needed to know they were indeed on the right path.
In 2019 daste. teamed up with Mammal Sounds Records for the release of their debut ep "Palette", which featured their singles 'Thinkin of', 'Myself' and 'SOBER". Shortly after that they also partnered with Australian booking agency New World Artists and have since supported the likes of Lastlings, First Beige and Midnight Pool Party – they were also one of 16 artists selected by Triple J's Dave Ruby Howe to perform at Sydney's Electronic Music Conference (EMC) in December 2019.
They also began working on their second ep "Same As It Ever Was" which they released in early 2020 and it was met with much praise & appreciation from music curators, industry peers and fans across the globe.
"We work in a very dynamic way and have never tied ourselves into doing things one particular way. When writing, there isn't the typical band mindset of having the bass player always be responsible for the bass lines – we all think like producers which is a good energy because egos are set aside and whatever sounds best goes down on the recording. This helps us all improve in different areas that some may not have the opportunity to do so." – daste
While 2020's COVID restrictions made it hard for Callum, Tyler & Braxton to meet up for writing sessions, they didn't let that stop them making music. They put a strategy in place to start writing & working on new ideas individually, and then they got together over video calls to flesh-out those ideas as a collective.
As those ideas started coming together the guys realised they had a substantial collection of great new songs in the works and decided it made sense for them to release a full album.
That album is titled "dusk / dawn" and it is scheduled for release in October 2021. Over the last few months daste. have given us six lead-singles — 'either way', 'somebody like you', 'here with me (feat. DVNA'), 'expectations (feat. Akurei)', 'here with me (feat. Uhkirra)' & 'changes' — and if those songs are anything to go by we are in for quite a treat…
CATALOGUE
Spotify: https://open.spotify.com/artist/5uXWOfu1kA8mQ9bUp5GgxT
Apple: https://music.apple.com/au/artist/daste/1434598053
ARTIST CONNECT
https://soundcloud.com/daste-music
https://www.facebook.com/daste.music
https://www.instagram.com/daste.music
https://twitter.com/dasteband
https://www.youtube.com/channel/UCOvwkCtPWz9rDC4rcNf303w
BOOKINGS
[email protected]
LATEST RELEASES
2021
2020
2019