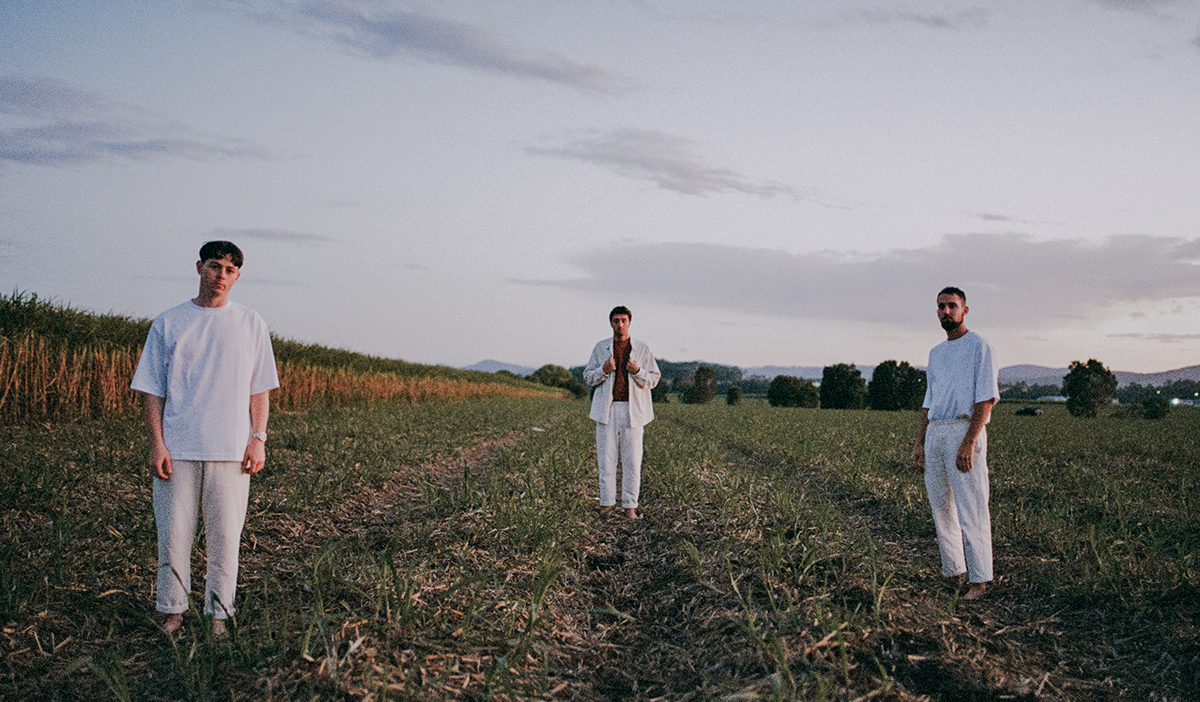 Over the last few months Australian trio daste. have given us four outstanding singles ("either way", "somebody like you", "here with me feat. DVNA" & "expectations feat. Akurei") while also making promise of their debut album, "dusk / dawn", coming our way very soon.
This week daste. are giving us the album's fifth & final lead single, 'holding on to you', which has them teaming up with Brisbane songstress Uhkirra for her beautiful vocal sounds and delicate string arrangements.
As the guys reveal below, some parts of 'holding on to you' have been inspired by Bon Iver and Harry Styles, and while it sounds quite dreamy and wonderful on the surface, it actually tells a sad tale of someone struggling to move on after a messy break up…
"When I wrote the first few verses for this song I was inspired by Bon Iver's "Re: Stacks" and a song called "Cherry" by Harry Styles. I specifically remember coming up with the bridge ("so open up") while I was at work and sung it for the rest of my shift, itching to get back home and try some chords to go with it. We knew we had to get Uhkirra to collaborate on this track and knowing how talented she is at string arrangements we were so excited to see what she could do.
'holding on to you' is kinda like having a fight with someone you really love but then deciding that you're just not right for each other, but then you'll be up all night wondering what could have been; was it the right decision? But now they're moving on, going to another city to start a new life, and you try to catch them at the airport before they leave but you're too late. It's like a movie! Although unlike most romantic comedies, there isn't a happy ending." – Tyler Harden (of daste.)
'holding on to you' is available everywhere now and stay tuned for the album "dusk / dawn" which is set for release in August.
---
Stream:
https://fanlink.to/daste_holdingontoyou
daste.:
https://soundcloud.com/daste-music
https://www.facebook.com/daste.music
https://twitter.com/dasteband
https://www.instagram.com/daste.music
Uhkirra:
https://soundcloud.com/kirra-watts
https://www.facebook.com/uhkirra/
https://twitter.com/uhkirra
https://www.instagram.com/uhkirra/
Credits:
Co-Written by daste. & Uhkirra
Produced by daste.
Mixing by Callum MacDonald
Mastering by Paul Blakey
Artwork by Hannro Venter
Press Photos by Dominic Gould
Artwork: