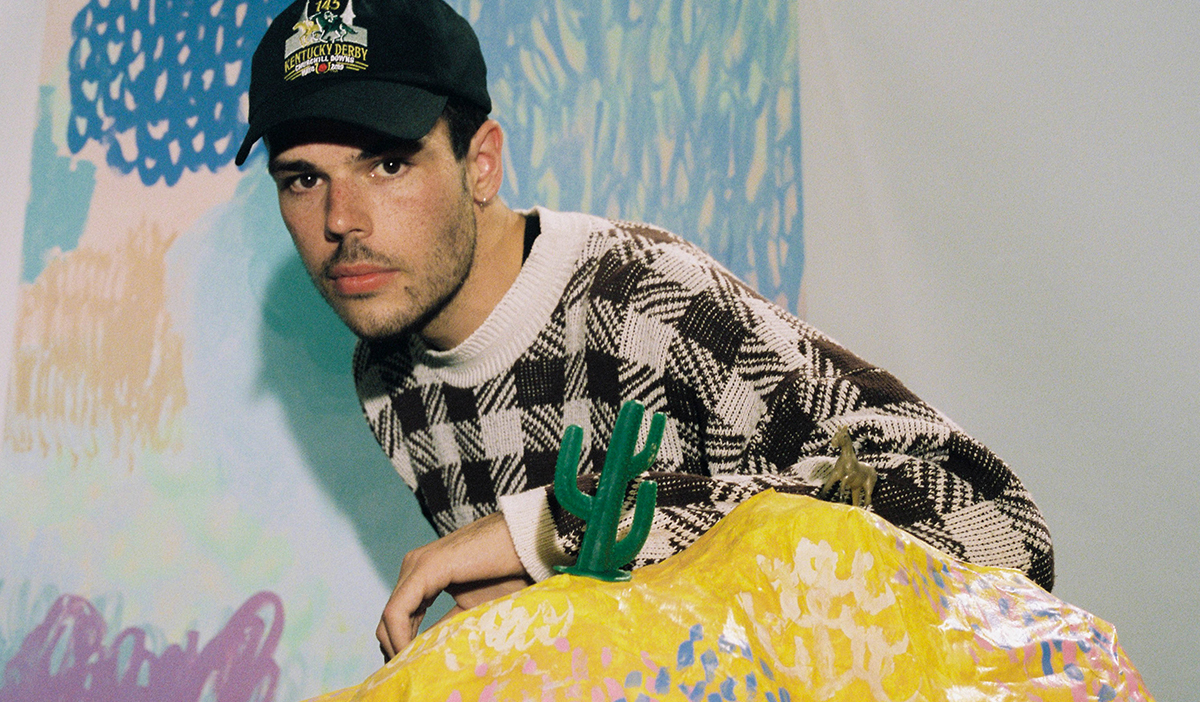 PROFILE
Name: Maxwell Byrne
Location: Brisbane, Australia
Style: Electronic, alt Hip-Hop/R&B, alt-Pop
Influences: Frank Ocean, Brockhampton, Toro y Moi, Tame Impala, James Blake, Bonobo, Glass Animals, Foals
ARTIST BIO
Golden Vessel is a musician/producer from Brisbane, Australia who crafts a unique blend of electronic music with hip-hop, R&B and alternative pop, resulting in a sound that can be likened to a mix between Four Tet, Toro y Moi and Brockhampton. 
"I want to convey in my music everything I love about music. Whether it's incorporating different genres into one song, or different processes and homages to different times" – Max Byrne
Since 2016 Maxwell Byrne, aka Golden Vessel, has given us two independently released eps – 'Before Sleep' (2016) & 'Right/Side' (2018) – as well as his outstanding debut album "SLOWSHINE" which was released in 2019 via Exist Recordings (ANZ) and Ultra Music (ROW). 
There has also been a collection of stand-alone singles – 'Control', 'Borrowed Time' & 'Cant Stay' – as well as a song titled 'Hesitate' (featuring one of his regular collaborators Emerson Leif) which has become one of his most successful releases to-date with over 15 million streams on Spotify alone. 
Golden Vessel has completed three Australian headline tours as well as supporting the likes of Willow Beats, The Kite String Tangle, Jai Wolf and Sofi Tukker across Australia.He's also supported BAYNK across North America (13 dates), performed five showcases at SXSW 2019 and embarked on a 21-date North American headline tour.
Over the last few months Maxwell has been busy working on the next Golden Vessel album which is very close to being completed. We can expect to see a collection of lead singles over the next few months and he's actually just recently kicked that off with the album's first single, 'midwest'.
CATALOGUE:
Spotify: https://open.spotify.com/artist/6bJCrLZcvsBMzve04BmgwS
Apple Music: https://itunes.apple.com/au/artist/golden-vessel/id979607471
SOCIAL
https://www.facebook.com/goldenvesselau
https://soundcloud.com/golden-vessel
https://twitter.com/goldenvesselau
https://instagram.com/goldenvessel
BOOKINGS
New World Artists (AUS)
Brodie Popple: [email protected]
Overrun Booking (USA)
Blake Harmon: [email protected]
PUBLISHING & SYNC
Ultra Music Publishing – Alex Vazelakis: [email protected]
OFFICIAL WEBSITE: https://maxwellbyrne.com/maxwell
LATEST RELEASES: 
2020
2019
2018
2017
2016
2015
MUSIC VIDEOS – LATEST
SLOWSHINE VIDEOS
SINGLES