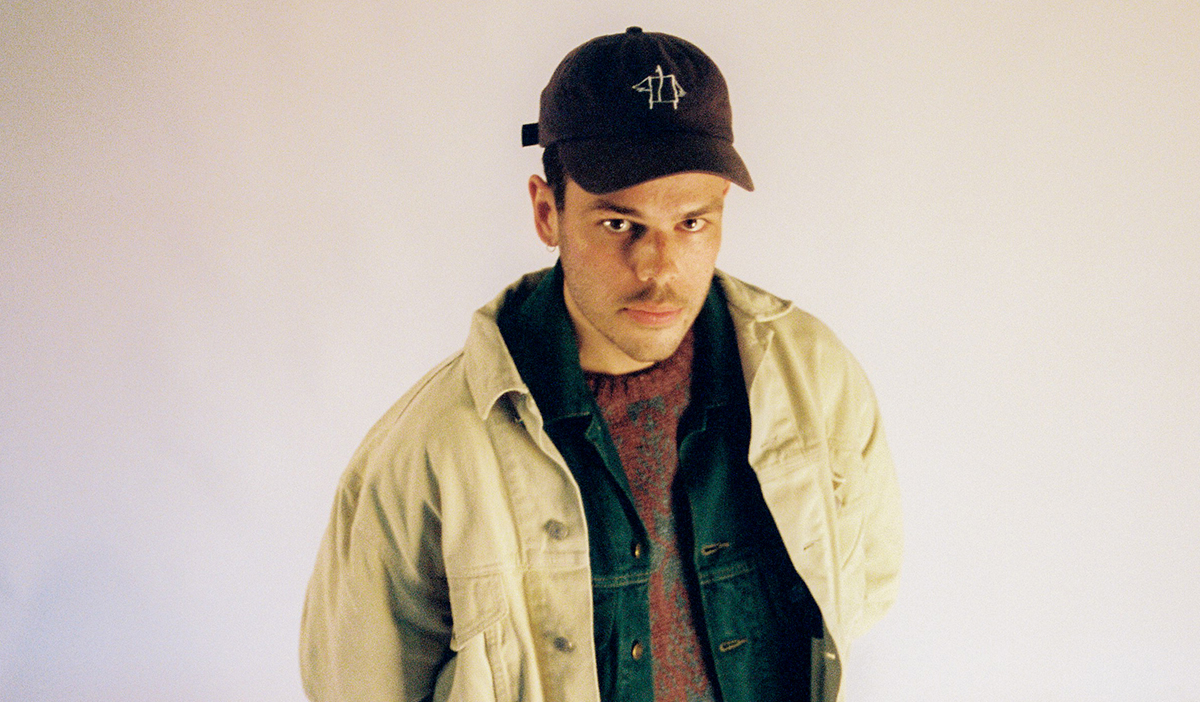 Over the last few months Australian artist Golden Vessel has given us a three very cool singles – midwest, littlebitwild & that's us – while also making promise that his second album "colt" would be coming our way in October, and this week he is very excited to be sharing that with us.
"colt" is a glorious 11-track collection of indie/alt/electro/pop music that is so very easy to get into, and as Golden Vessel explains below some of the album's initial tracks were written in anticipation of an extensive North American tour that he embarked on in mid-2019. He continued the writing process while on the road during those months it just took on a narrative all of its own… 
"colt is a roadtrip album. I started it at home in Brisbane before a busy year of touring my debut album slowshine. A lot of those initial songs were sort of written in anticipation of travelling across America and driving hundreds of hours. I also kept writing whilst touring & travelling and the album sort of picked up a narrative of being away from people you care about, and trying to make the distance & time zone differences work." – Golden Vessel
Unlike his previous album, SLOWSHINE, the foundations for his new album were built around a bass guitar with the electronic elements coming later on. In true Golden Vessel style he has collaborated with a lot of his close friends during the writing process of "colt" including The Nicholas, Mallrat, Emerson Leif, Akurei, Lonelyspeck and Re So La just to name a few, but as you'll see & hear he is now using his own voice more than he ever has in the past, taking inspiration from the likes of Big Thief, Arcade Fire and Alex G.
"I started picking up bass guitar as I went into making this album and that bled into the production and became a sort of anchor point for the songs. It was nice to choose a theme and an album title and an instrument and build the album around that. As per usual I worked with a lot of my close friends on this album, but I wanted to try and write whole songs by myself and focus on songwriting. A lot of the music I was listening to while making this record (Big Thief, Arcade Fire, Alex G) really made me want to focus on lyrics and new melodies." – Golden Vessel
As mentioned above "colt" features recent singles midwest, littlebitwild (feat. Mallrat) and that's us (feat. The Nicholas & Rei So La), alongside eight other previously unheard gems including besides you, diesel, there (feat. Emerson Leif), blinker, a good night (feat. Akurei), colorado, forever and stateside (feat. Akurei); on which he says was one of the first songs I made for the album…
"stateside was one of the first songs I made for the album and helped direct the sound. It is built primarily on pitched up bass guitar parts stacked on top of each other and I used this technique a number of times to build guitar-like parts. The 2nd verse was empty for over a year and finally Connor (Akurei) added the nicest little verse on top of it. The song is split lyrically and sort of contradicts itself with parts saying 'let's just stay' and other lines saying 'let's go' but as long as you have someone joining it'll be okay." – Golden Vessel
"colt" is available everywhere now via sumoclic.
---
Stream:
https://fanlink.to/goldenvessel_colt
Connect:
https://soundcloud.com/golden-vessel
https://www.instagram.com/goldenvessel/
https://www.facebook.com/goldenvesselau
https://twitter.com/goldenvesselau
Credits:
Songwriting, Production & Mixing by Golden Vessel
Co-mixing by George Nicholas
Mastering by Matthew Agoglia
Photography & Artwork by Maxwell Byrne & James Caswell
Co-Writers:
Rutger van Woudenberg, Sione Teumohenga, George Nicholas, Simon Lam, Josiah Birrell, Dillon Deskin, Grace Shaw, Caleb John Hodges, Kalem Rei Woo, Connor Grant, Tom Eggert, Samuel Ray
Artwork: