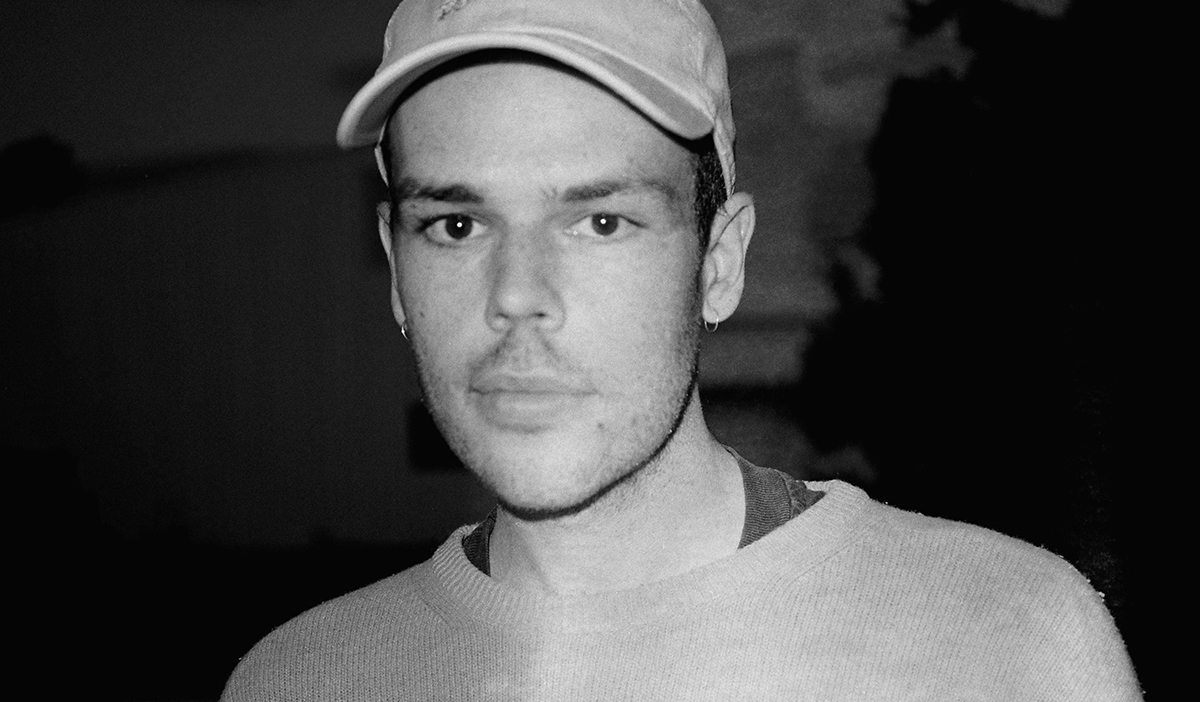 Australian artist Maxwell Byrne, aka Golden Vessel, is known for crafting a unique sound that blends elements of electronic music with indie-rock, RnB and alternative pop sounds, as he continues to explore different song writing styles and techniques in an effort to create a truly unique and engaging sound.
Over the last 12 months he has given us two exceptional singles; a 10-minute track called 'getforward' (which has since collected over 1.2 million streams on Spotify) and a collaborative release with fellow Brisbane artist rei so la titled 'Jersey City' which was released via San Holo's label Bitbird as part of their "Gouldian Finch 4" compilation.
Since then, Maxwell has been busy working on his next Golden Vessel album "everythingeverydayeverything" which is scheduled for release in June 2022, and this February he's giving us the first taste of that album with new single 'eee' which features the vocal work of regular collaborators and good friends, rei so la and Abraham Tilbury, and it also comes with a self-filmed & directed.
"eee is a song about spirituality. I wrote it at the start of 2020 when I was rethinking my beliefs and decided to take a road trip across America. I wrote 'eee' in the back of my car in Flagstaff, Arizona, which started as a poem about finding connection or meaning within everything. I think I was desperately listening to as many podcasts and reading books/articles as possible, but what was speaking to me the most was being out in nature and taking the time to enjoy my surroundings.
After writing that poem & song, I worked with Abraham, and we pieced together 'eee' drawing from a few different ideas. I randomly dragged in an old vocal I had of rei so la singing "everything everyday everything" and it sort of seemed to encompass what my verses were about and ended up becoming the name of the album." – Golden Vessel
"eee" is available everywhere now via sumoclic.
---
Stream/Watch:
https://bfan.link/goldenvessel-eee
Golden Vessel:
https://soundcloud.com/golden-vessel
https://www.instagram.com/goldenvessel/
https://www.facebook.com/goldenvesselau
https://twitter.com/goldenvesselau
rei so la:
https://soundcloud.com/rei5000
https://www.instagram.com/rei5olasystem/
Abraham Tilbury:
https://www.facebook.com/abrahamtilbury
https://soundcloud.com/abrahamtilbury
https://www.instagram.com/abrahamtilbury
Credits:
Co-Written by Maxwell Byrne, Kalem Rei Woo & Abraham Tilbury
Production Maxwell Byrne
Mixing by George Nicholas
Mastering by Ryan Schwabe
Artwork by Maxwell Byrne, James Caswell & Visaya Hoffie
Press Photos by James Caswell
Music Video Directed by Maxwell Byrne
Artwork: