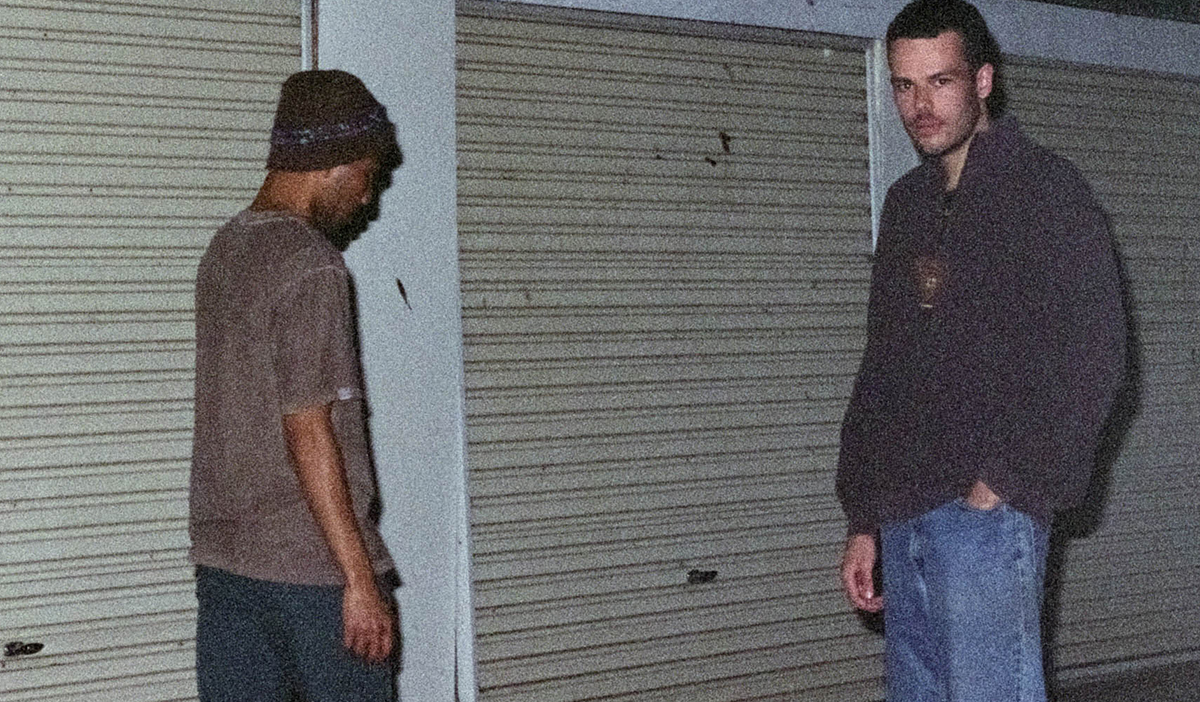 Australian artist Golden Vessel is coming back to us this week with his latest single 'Jersey City', which is in-fact a collaborative release with fellow Brisbane-based artist rei so la and it is also their debut release on bitbird.
'Jersey City' is an uplifting indie-electro/alt-pop song that could be likened to a mix between King Krule, Sufjan Stevens and Blood Orange. As the guys reveal below the song was first written almost two years ago, Maxwell (aka Golden Vessel) had just spent some time in Jersey City and was catching the train over to Manhattan each day to explore. Even though Kalem (aka rei so la) had never actually been to Jersey City he really enjoyed living in this brief moment in time that Maxwell was bringing out in the song's lyrics.
Neither of them felt the song was completely the right fit for either of their projects so it laid dormant for some time until they found the right home for it, and that's where bitbird steps in.
"Kalem (rei so la) and I first wrote this song almost two years ago and was left sitting in this sort of weird middle ground where it wasn't quite a Golden Vessel song or a rei so la song, so it didn't have a home for a while, and we were very excited when bitbird asked to include it in their compilation."
The song is about staying in Jersey City and being so close to New York that you just want to jump on the train the second you're awake. Not that Jersey City isn't nice at all, but there's something really special about catching the PATH train and getting to Manhattan. And then staying out as late as possible before you have to catch the train back." – Golden Vessel
"Maxwell and I came up with the idea for Jersey City not long before the world shut down and the idea of travelling became not so favourable. I've not had the chance to visit Jersey City, but I enjoyed imagining a world through the lens of Maxwell as he described his past experiences of being there. The songwriting process provided an opportunity to live in an idea for a brief moment and having a friend to share that excitement with is unmatched." – rei so la
rei so la & Golden Vessel teamed up last year for a song called 'That's Us' (alongside The Nicholas) which was part of Golden Vessel's album "colt". They also have an indie-rock side-project called Lucky Idiot which they've been quite active with over the last 12 months.
"Jersey City" is available everywhere now via bitbird.
---
Stream:
https://bitbird.lnk.to/jerseycitytw
Golden Vessel:
https://soundcloud.com/golden-vessel
https://www.instagram.com/goldenvessel/
https://twitter.com/goldenvesselau
rei so la:
https://soundcloud.com/rei5000
https://www.instagram.com/rei5olasystem/
Credits:
Co-Written by Maxwell Byrne & Kalem Rei Woo
Production & Mixing by Maxwell Byrne
Mastering by Ryan Schwabe
Press Photo by James Caswell
Artwork: