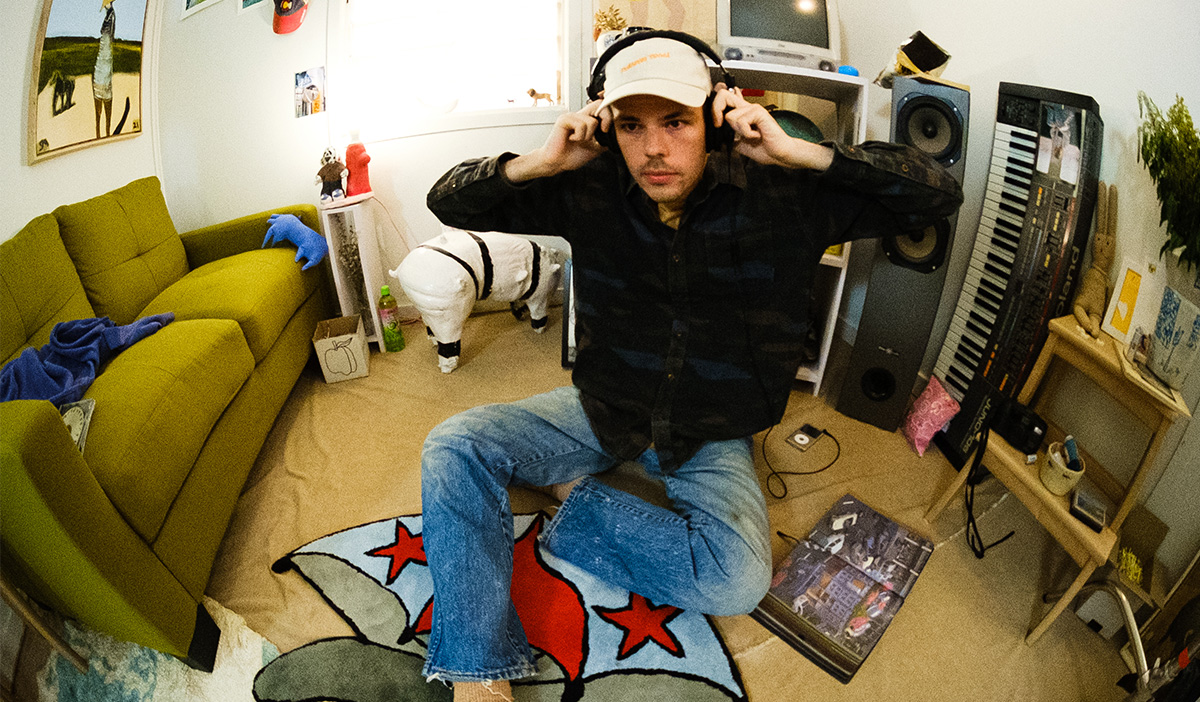 Over the last few months Golden Vessel has given us three spectacular new singles – 'eee' featuring Rei So La & Abraham Tilbury, 'pockets full of rocks' featuring Mallrat & Emerson Leif and his most recent 'spinning' – while also sharing news of his third studio album coming our way later in the year.
That album is titled "everythingeverydayeverything" and it will be hitting the stores on July 7th, but before we get to that Golden Vessel still has one more single to share with us called 'so far' which features the golden vocals of fellow Brisbane artist FELIVAND.
"'so far' started in Boonah (a small country town outside of Brisbane) at my friend's farm. I'd gone there to record some ideas over a few days and the intro of this track started early one morning. I reversed a guitar from Rei So La and added some Yamaha DX7 synth over the top. It sounded really calming but eerie.
A few months later I was working on some music with Fliss (Felivand) and suggested we open up this one and try and write something for my album. She wrote her verse really quickly and then I tried a chorus idea. It happened all really naturally and the feeling the song gave was really strong, we sat there listening to it over and over.
To me the song feels like a big slow down and taking a breath, and it's about trying to connect more with yourself and be present. Being locked down in Brisbane the last two years, one of the highlights has been working on music with Fliss for her and for me and through that becoming such close friends." – Maxwell Byrne
'so far' also comes with a very cool self-co-filmed & co-directed music video and news of an Australian album tour that will see him playing shows in Brisbane, Melbourne & Sydney and features Brisbane newcomer Yb. on main support in each city.
---
Stream/Watch:
https://bfan.link/goldenvessel-sofar
Tour Dates:
Friday, August 5th – The Brightside, Brisbane
Friday, August 12th – Northcote Social Club, Melbourne
Saturday, August 13th – Mary's Underground, Sydney
Tickets:
https://linktr.ee/goldenvessel
Golden Vessel:
https://www.facebook.com/goldenvesselau
https://soundcloud.com/golden-vessel
https://www.instagram.com/goldenvessel/
https://twitter.com/goldenvesselau
Credits:
Co-Produced & Co-Written by Maxwell Byrne, FELIVAND, The Nicholas & Rei So La
Mixing by George Nicholas
Mastering by Ryan Schwabe
Artwork by James Caswell, Maxwell Byrne, Visaya Hoffie
Press Photos by James Caswell
Music Video Directed by Maxwell Byrne
Produced by James Caswell
Cinematography & Editing by Tom Carroll
Clothing provided by P.A.M. (Perks and Mini)
Artwork: