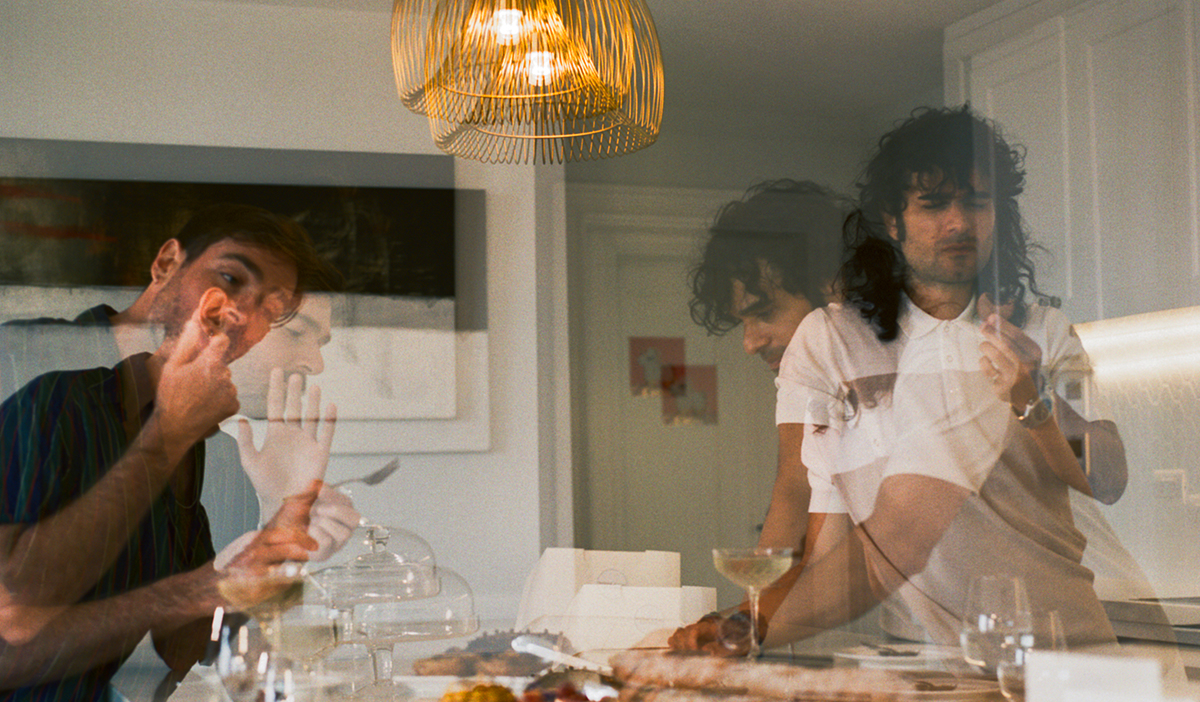 Australian artist Harry Nathan returns with brand-new single "I'm In Need" featuring fellow Sydney-sider Angus1 on vocals, marking his second release on tastemaker French label, Kitsuné Musique.
"I'm In Need" is a slice of indie-pop that meets two-step, a treat that sees a mix between the likes of Disclosure, Bonobo and Caribou; if you're a fan of those artists you'll no doubt find yourself warming up to the lush lo-fi house sounds of Harry Nathan.
Harry Nathan and Angus1 hadn't met prior to working on the song, but when they did meet at Harry's, a common place for creatives in Sydney, they bonded quickly over French pastries and a few cocktails; soon enough a theme for a song began to emerge through their discussions about loneliness.
"Introduced by a mutual friend, "I'm In Need" was written on the day that Angus1 and I first met. We sat in my kitchen eating French éclairs, lemon tarts and croque monsieur croissants whilst getting to know each other. This theme of longing emerged during our conversations, and that vibe was captured in the studio moments later. The press photos (shot by Seiya Taguchi) are a re-enactment of those circumstances." – Harry Nathan
"Harry and I were put in touch by a mutual friend who knew we were both a little eccentric and had releases on Kitsuné Musique. I'd never made a track with someone I'd literally just met, but we found common ground really quickly and did just that. I think the song is a nice mid-point between our writing and production styles, and it didn't hurt that Harry plied me with pastries and booze either" – Angus1
---
Stream:
https://smarturl.it/im_in_need
Harry Nathan:
www.instagram.com/harrynathan_
www.facebook.com/harrynathan
www.soundcloud.com/harrynathan
www.twitter.com/harrynathan_
Angus1:
https://www.instagram.com/angus1_/
https://soundcloud.com/angus_1
https://twitter.com/angus1
Credits:
Co-Written by Harry Nathan Labrakis & Guy Henry Carr Tarento
Co-Produced by Harry Nathan, Angus1 & Preston James Walker
Mastering by Kevin Grainger (Wired Masters)
Artwork by Ben Pier & Kitsuné Musique
Press Photos by Seiya Taguchi
Artwork: