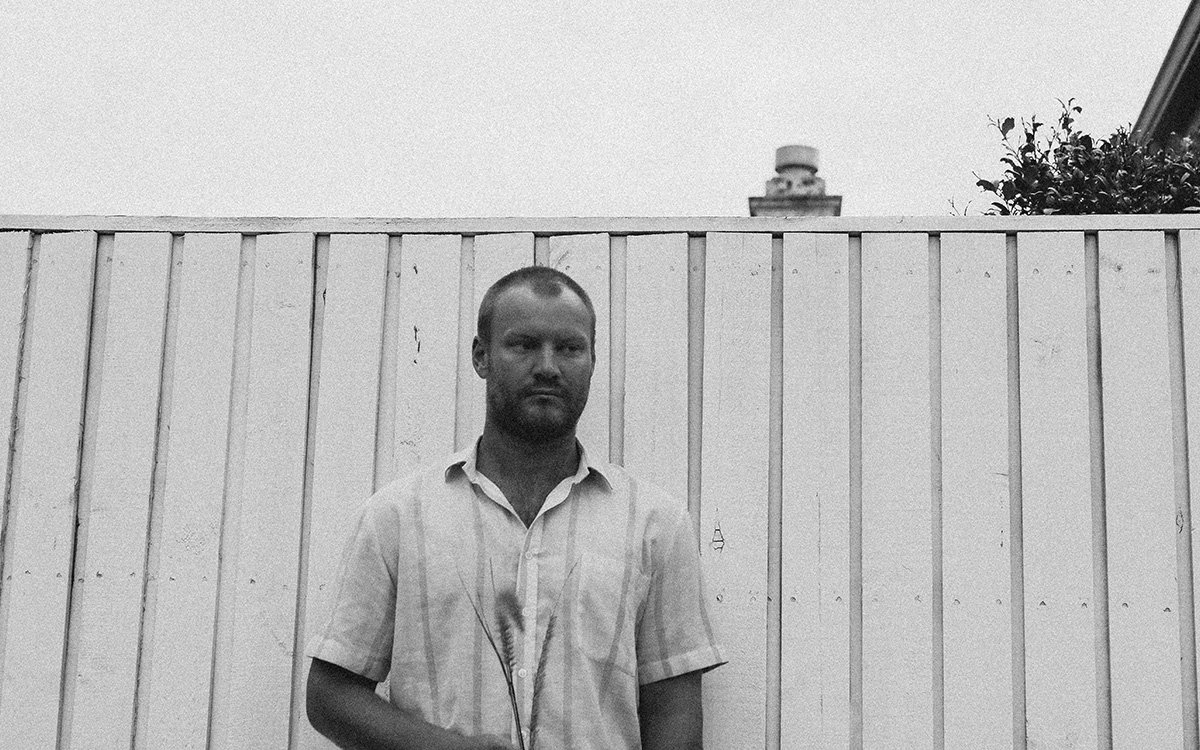 Australian producer Litche is known for making chilled electronic/downtempo music that can be likened to a mix between Bonobo, Tourist and Four Tet.
Over the last few months he has given us two exquisite slices of atmospheric electronica with 'Bad Connection' which featured Sydney hip-hop/rap artist Yibby, and 'Colour of You' which featured the voice of a mysterious Newcastle artist who goes by the name Anna.
Along with those releases came promise of a whole new ep that Litche had in the works titled "Some Songs for Someone, Somewhere" which he is excited to be sharing with us this week, and as he reveals below they are some of the best songs he's ever created.
"Some Songs for Someone, Somewhere" is a collection of songs that I've made over the last couple of years. To me these songs kind of sit in this world of their own which I like, and they are not intended for only one type of mood, place, or person. I feel like I've left any message or meaning in lyrics to be open-ended enough for people to be able to interpret them freely, wherever they find themselves listening.
I have been experimenting with my production over the past couple of years, using constraint more and more as a means of generating ideas, asymmetrical song structures, samples, and effects that you often only hear once and recording parts in live rather than programming. It's also been great to see the songs take on different shapes and layers of story through collaborating with vocalists. These songs are some of my favourite that I've made to date and I'm really excited to be able to finally share them." – Litche
Alongside those two previously released singles are three new totally new and unheard gems – "If You Were Here At My Fingertips (feat. Anna)", "Slowly, Slowed, Slowly" and the focus song for the ep "A Dream, But It's Real" which features the voice of Sarah Law who is one-half of Newcastle project Fettuccine.
"A Dream, But It's Real, to me, is about a dream that seems so real that you either want it to keep going forever or escape from it immediately. With unexpected twists and turns, dark and light, familiar and unfamiliar sounds. "A Dream, But It's Real" tries to sonically simulate a real dream state in which the dreamer has no control and is just along for the ride.
I have always tended to be a vivid dreamer, so I was inspired to make this track to lean into that seemingly other half of life's reality."
I started writing this track back in 2019. It took on many different versions and forms until I settled on the final version. It was just an instrumental track for the longest time. After mixing a debut EP for local Newcastle friends "Fettuccine", I was so drawn to the lead vocalist (Sarah Law's) style and tone that I sent her this track for her to sing on and I was really happy with what she came up with."- Litche
"Some Songs for Someone, Somewhere" is available everywhere now.
---
Stream:
https://msdistro.lnk.to/SomeSongsForSomeoneSomewhere

Litche:
https://www.facebook.com/litchemusic
https://soundcloud.com/litchemusic
https://twitter.com/litchemusic
https://www.instagram.com/litchemusic
Credits:
Production & Mixing by Sam Litchfield
Mastering by Brendan Zacharias
Artwork by Sam Litchfield
Press Photos by Anna Millat
Artwork: