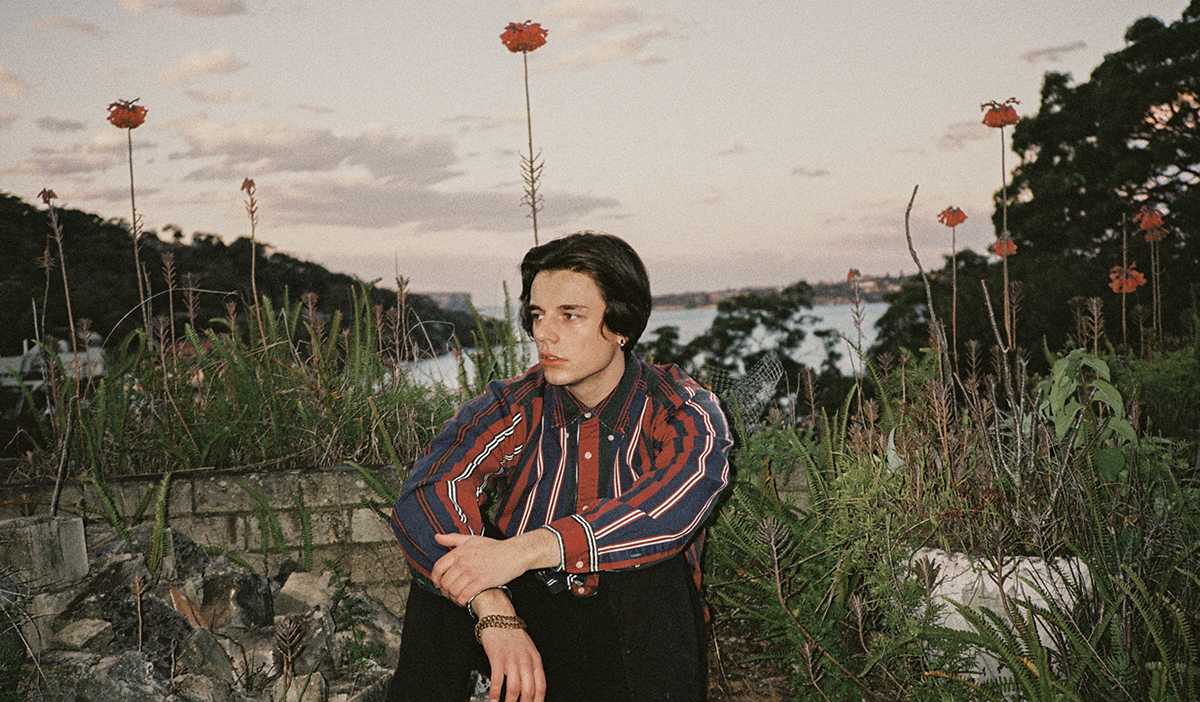 'Eagle To The Prey' is the first official single from a Sydney artist who goes by the name LOVER, and it's also the next release for Mammal Sounds Records.
Oliver Kirby, aka LOVER, moved into a house with a few of his talented artist friends (Tanssi & Oh Boy), and it didn't take them long to start collaborating and working together. With their powers combined they were able to write, produce, mix & master 'Eagle To The Prey' from within their home/recording space.
"I'd been working with my housemates Oh Boy & Tanssi, trying to find a production lane that was unique to me, and suited my song-writing style. This track in particular was a beat created from a guitar sample that Tanssi chopped up in Ableton, which we then looped and added a hip-hop drum overlay. I felt this was a new perspective to the types of beat I had previously written with, and it opened the door for me to write songs in a different way." – LOVER
For the next two months, Tanssi and Kirby went through the recording meticulously; tweaking and changing little vocal effects and adding in other elements such as keys and a few analogue synth sounds.
"We also spent a lot of time on different vocal takes and styles – trying to find the balance between an RnB vocal and a pop vocal approach. Once we were happy with the vocal takes, the mixing process started and from there mastering, all of it being done in the same room it was recorded and written in." – LOVER
Kirby drew inspiration from the likes Brockhampton, Jai Paul, Chet Faker & Gotye throughout the song-writing process, and when it came to the lyrics & story behind the song, he takes us back through his own experiences, as he explores feelings of loss & pain that you experience toward the end of a relationship.
"Lyrically it explores the loss you feel at the end of a relationship and through that hurt you often turn to forms of escapism (drugs, alcohol) instead of facing the reality of the situation. The metaphor and title of "Eagle To The Prey", for me at least, captures that feeling of resigning to your fate." – LOVER
'Eagle To The Prey' is available everywhere now  via Mammal Sounds Records.
---
Artist Connect:
https://www.facebook.com/loverwtf | https://soundcloud.com/loverwtf
https://twitter.com/oliverkirby | https://www.instagram.com/oliverkirby
Credits:
Production & Mastering by Tanssi
Artwork by Salmon Design
Press Photos by Jayemol, Mars & Bones and Aaron Bull
Artwork: