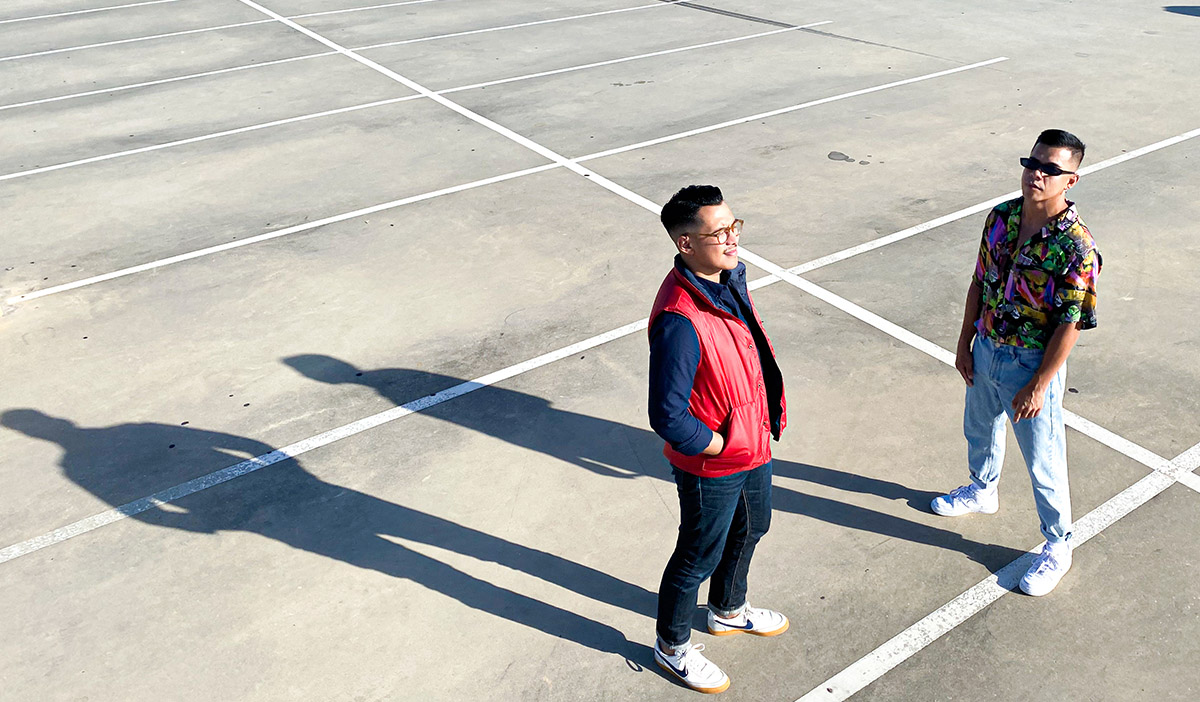 PROFILE
Name: Oliver Dela Cruz & MORILLA
Location: Sydney, Australia
Style: Dance, Electro, RnB, Hip-Hop
Influences: Disclosure, Hayden James, Kaytranada, Cosmo's Midnight
ARTIST BIO
Midnight Pool Party are a duo out of Sydney, Australia who blend elements of dance, disco, R&B and hip-hop to create infectious electronic music that has been likened to a mix between Disclosure, Hayden James and Cosmo's Midnight.
Midnight Pool Party started out with a "classic-disco" sound that quickly evolved into a more contemporary electro/nu-disco/dance/house style. They continued to explore various genres within their songwriting while also experimenting with different vocal styles and techniques.
Without losing the true Midnight Pool Party essence, they continue to bring an infectious groove to everything they create using an assortment of lush-sounding synths, smooth thumping bass-lines, playful key-noodling and strong infectious vocal-hooks.
In 2017 they released their debut ep 'Dalliance' which received praise and attention from tastemakers, peers and fans all over the world – one of its tracks 'With You' was even feature in the STAN series "The Rook" which was an exciting accomplishment for Oliver & Morilla.
Feeling inspired & motivated by all of this they began working on their next phase, which ended up being another ep that was titled "MOTIONS", and the response to this was met with open arms.
"This ep is more flirtatious and playful in its content. Unlike the tracks on our last ep, which all had a certain undertone of sadness and uncertainty in a relationship. This new ep is about starting fresh, feeling confident and taking chances. It's going to be full of love and happiness, and just overall fun times." – Midnight Pool Party
As we roll into a new decade Midnight Pool Party are continuing their exploration of sounds & styles as they get busy working on a whole new collection of music, and who knows, we might even see a full length album from them sometime very soon…
CATALOGUE
Spotify: https://open.spotify.com/artist/5SCaNm27aL0t2Vld0DxV4Z
Apple Music: https://itunes.apple.com/au/artist/midnight-pool-party/id691141300
ARTIST CONNECT
https://www.facebook.com/MidnightPoolParty
https://soundcloud.com/midnightpoolparty
https://www.instagram.com/midnightpoolparty
https://twitter.com/MPP_PoolBoys
https://www.youtube.com/MidnightPoolParty
BOOKINGS
Jez Ryan – Mammal Sounds: [email protected]
PUBLISHING:
Rob Scott | Source Music: [email protected]
LATEST RELEASES:
2020
2019
2017
2015
2014
2013
MUSIC VIDEOS