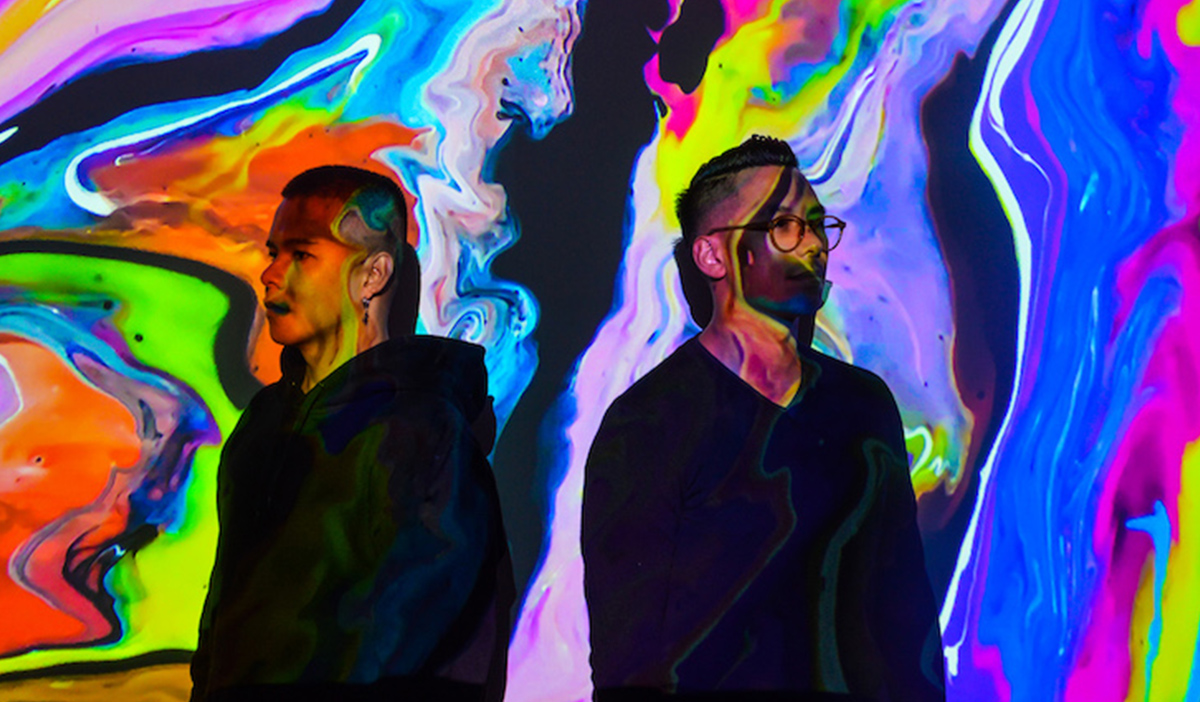 Over the past few months Australian duo Midnight Pool Party have shared three infectious new singles, 'Stand A Chance', 'Slow Down' and recent release 'With You', along with promise of their upcoming second ep, MOTIONS.
This week Midnight Pool Party bring forth that aforementioned ep which features two previously unheard tracks – 'Slide' that has the trademark MPP sound which is full of groove and an explosion of grooves, and the uplifting, fast-paced offering of 'Secret'.
'We've been known to create disco/funk-esque music and wanted to make sure this still carried through our EP because we've always been inspired and influenced by different era's, from 70's like Chic, to the 90's of Jamiroquai & Daft Punk. We're also inspired by a lot of current Australian producers like Touch Sensitive, Luke Million, Cosmos Midnight to name a few, but in saying that we are both eclectic in our individual musical tastes so you can hear some elements of rock and hip hop in some of these tracks.' – Midnight Pool Party
With just over a year since their last EP 'Dalliance', Midnight Pool Party wanted to change things up on 'MOTIONS' and keep the creative process within their own space to further home in and evolve their sounds and skillset.
"There is big gap since our last EP as we wanted to write, produce and mix the next one ourselves. And since it was the first time showcasing ourselves as full rounded songwriters and producers, we didn't want to rush it.
Keeping with the theme of "Motion", all tracks on the EP take you on a journey from the moment you press play. We wanted to create an experience for the listener so we experimented with different sounds so you can feel each section of every track evolve and change all the way to the end of the song.' – Midnight Pool Party
The latest single accompanying the release of the EP 'Slide' is a real testament to the maturing and polished sound of Midnight Pool Party, with the duo taking us on a sonic journey full of a vibrant and lively soundscape.
''SLIDE' is a quintessential MPP vibe. It starts off simple with a wurli and vocals to draw you in, and by the end you're immersed in the complexities of different sounds to a massive climax. – Midnight Pool Party
'MOTIONS' is available everywhere now via AWAL Distribution, and Sydney fans can catch Midnight pool Party at Gallery Bar (Oxford Art factory) on May 16 for the ep's official launch party with local artists Lamalo and LOVER on support.
MOTIONS EP LAUNCH PARTY – May 16, Oxford Art factory:
https://www.facebook.com/events/2364775820460230/
---
Artist Connect:
https://soundcloud.com/midnightpoolparty | https://www.facebook.com/MidnightPoolParty/
https://twitter.com/MPP_PoolBoys | https://www.instagram.com/midnightpoolparty/
Credits:
Production/ Mixing by Midnight Pool Party
Mastering by Jack Prest
Artwork/Press Photos by Midnight Pool Party
Artwork: (right click to download)