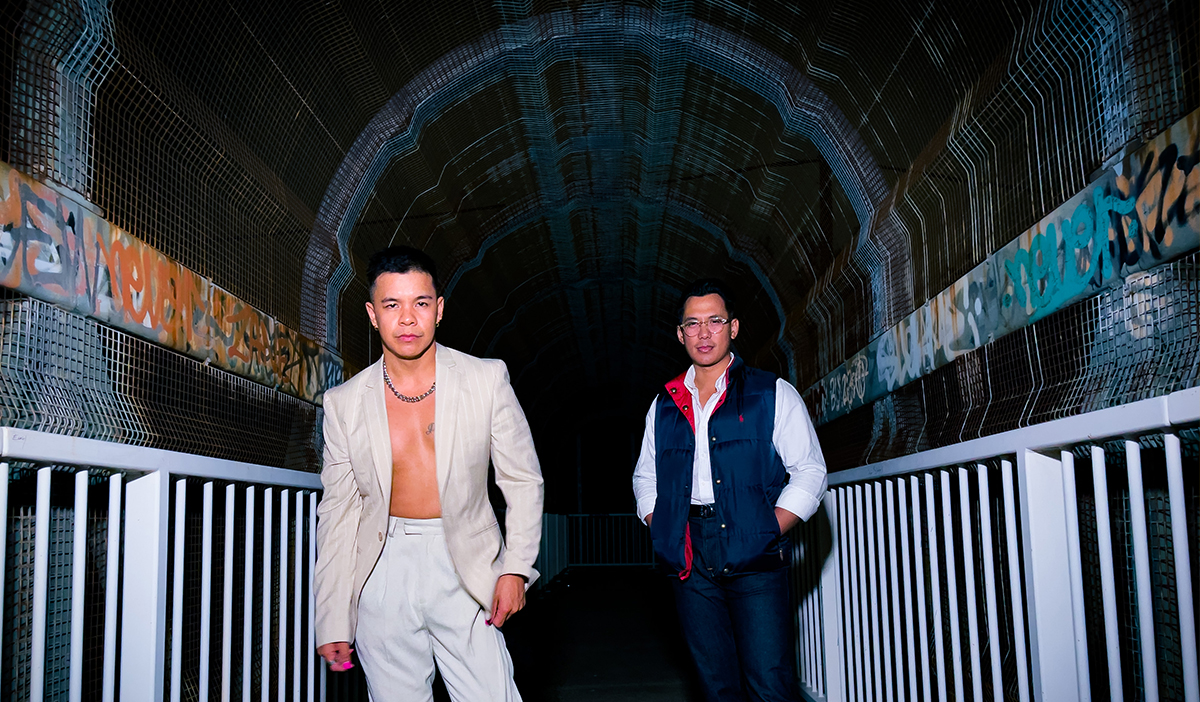 Over the last few months Australian dance duo Midnight Pool Party have been busy working on a bunch of new material which they plan to release throughout the year. Just last month they gave us the first taste of what we can expect from those with the saucy sounds of 'CREAM' which easily built an air of anticipation for what else they had up their sleeve.
Thankfully they've not kept us waiting too long as they now deliver the seductive sounds of new single 'NO NAMES'.
During winter last year, Darren & Oliver took a little weekend trip up the coast to do some writing, and they came home with a nice little collection of ideas that they were excited to continue building on. Their recent single 'CREAM' created quite a sexual atmosphere, one which 'NO NAMES' seems to fit within so perfectly well. It's built around the thrill and excitement of anonymous sexual encounters, but it's also a kind of self-hype song, telling you to just go for it, do whatever makes you feel good…real good!
"No Names' is another track that was written during our writing session last winter. The song essentially is about the thrill of anonymous hook-ups. It's almost like a hype track for yourself to say fuck it! go out! put yourself out there! have fun! and WHO CARES!
The production on this one was definitely inspired by Disclosure and vocally I was inspired by the Doja Cats song "Boss Bitch" where she raps of over a club beat. We wanted to make one for the clubs and we're really happy with how this has turned out." – Midnight Pool Party
---
Stream:
https://fanlink.to/MPP_NONAMES
Artist Connect:
https://soundcloud.com/midnightpoolparty
https://www.facebook.com/MidnightPoolParty/
https://twitter.com/MPP_PoolBoys
https://www.instagram.com/midnightpoolparty/
Credits:
Production & Mixing by Midnight Pool Party
Mastering by Jack Prest
Artwork by Midnight Pool Party
Press Photos by Darren Morilla
Artwork: