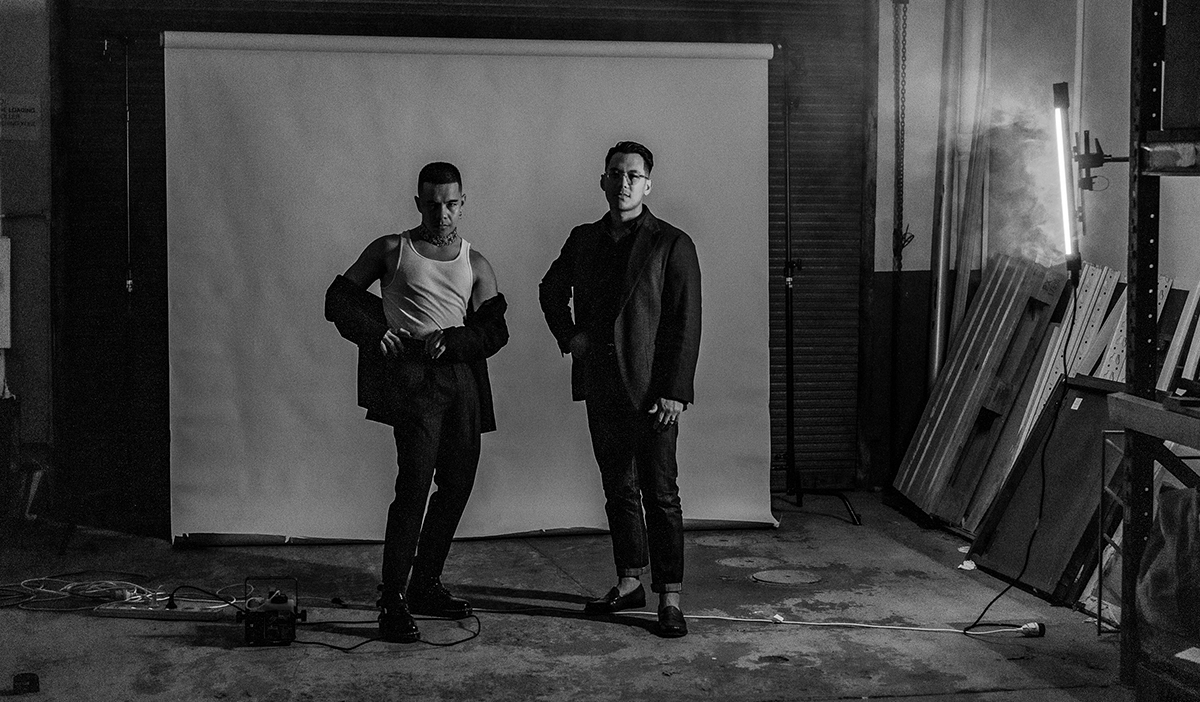 Australian disco/dance duo Midnight Pool Party are coming back to us this week with a funky new banger called 'POTENTIAL', which has certain elements that could be likened to a mix between Disclosure, Cosmo's Midnight and LCD Soundsystem.
In late 2020, Morilla & Oliver organised a little weekend trip away to knuckle down and work a on bunch music ideas they'd been playing around with. They came home with a tidy collection of exciting new songs and over the last few months they've given us two of those with 'CREAM' and 'NO NAMES'.
Like its predecessors, 'POTENTIAL' is a bit of a saucy song, which as they reveal below is about being brave and just "shooting your shot" with that certain person who has caught your eye.
"This song was written during the same session that we wrote our other recent singles CREAM & NO NAMES. We went into those sessions with the intention to write a bunch of bangers, but basically just write some FUN songs, and we're really happy with how they all turned out.
'POTENTIAL' is about "shooting your shot" with someone and just taking a risk, but it's also about having fun, being free and having the confidence to be someone's fantasy "I can be whatever you want me to be" – what is your fantasy?" – Midnight Pool Party
---
Stream:
https://fanlink.to/MPP_POTENTIAL
Artist Connect:
https://www.facebook.com/MidnightPoolParty/
https://soundcloud.com/midnightpoolparty
https://twitter.com/MPP_PoolBoys
https://www.instagram.com/midnightpoolparty/
Credits:
Production & Mixing by Midnight Pool Party
Mastering by Jack Prest
Artwork by Morilla
Press Photos by Hayden Buchanan
Artwork: