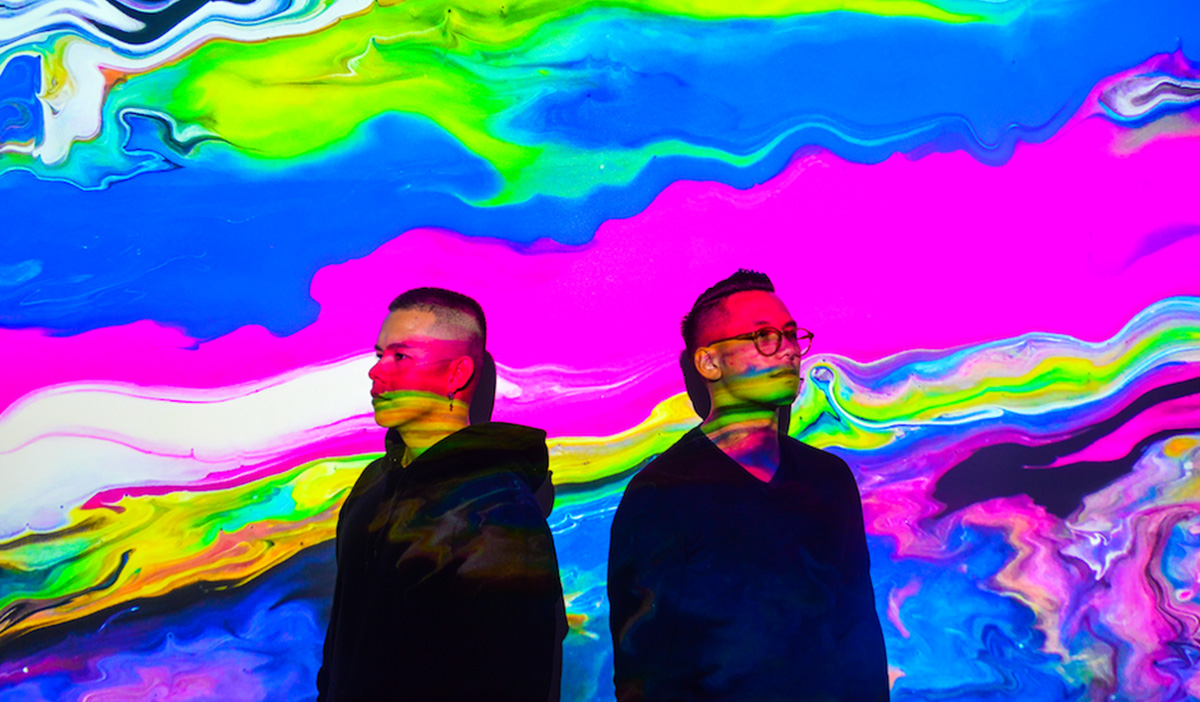 Midnight Pool Party return to us this week with a brand-new infectious disco-dance treat called 'Stand A Chance'. It is the first taste of their upcoming second ep and it comes just in time for the Australian summer!
This is one of those songs that came out of nowhere. Oliver & Morilla had this beat sitting around for a while, and when they started workshopping ideas for the ep, Morilla had this idea for a high-pitched falsetto part with a Prince-esque sassy vibe to it. They recorded that over the beat and started building the rest of the song around it, adding in this funky bass-line and that infectious Midnight Pool Party groove.
"We really experimented with this one, and it is the first single we 100% wrote, produced and mixed ourselves. We wanted to really push ourselves in the way we constructed the whole song, from the way we approached the melody, to the lyrical content, to the beat and instruments we used." – Midnight Pool Party
And the fun doesn't stop with there. The whole ep is like a breath of new life, full of fun, sexy, feel-good vibes all round, and 'Stand A Chance' is just paving the way for some exciting things to come.
"The song is more flirtatious and playful in its content. Unlike the previous tracks on our last ep which all had a certain undertone of sadness and uncertainty in a relationship. This new track is about starting fresh, feeling confident and taking chances, and it also sets the tone for the whole ep. It's going to be full of love and happiness, and just overall fun times." – Midnight Pool Party
'Stand A Chance' is available everywhere now via AWAL Distribution.
---
Artist Connect:
https://soundcloud.com/midnightpoolparty | https://www.facebook.com/MidnightPoolParty/
https://www.instagram.com/midnightpoolparty/ | https://twitter.com/MPP_PoolBoys
Credits:
Production & Mixing by Midnight Pool Party
Artwork & Press Photos by Darren Morilla
Mastering by Jack Prest
Artwork: