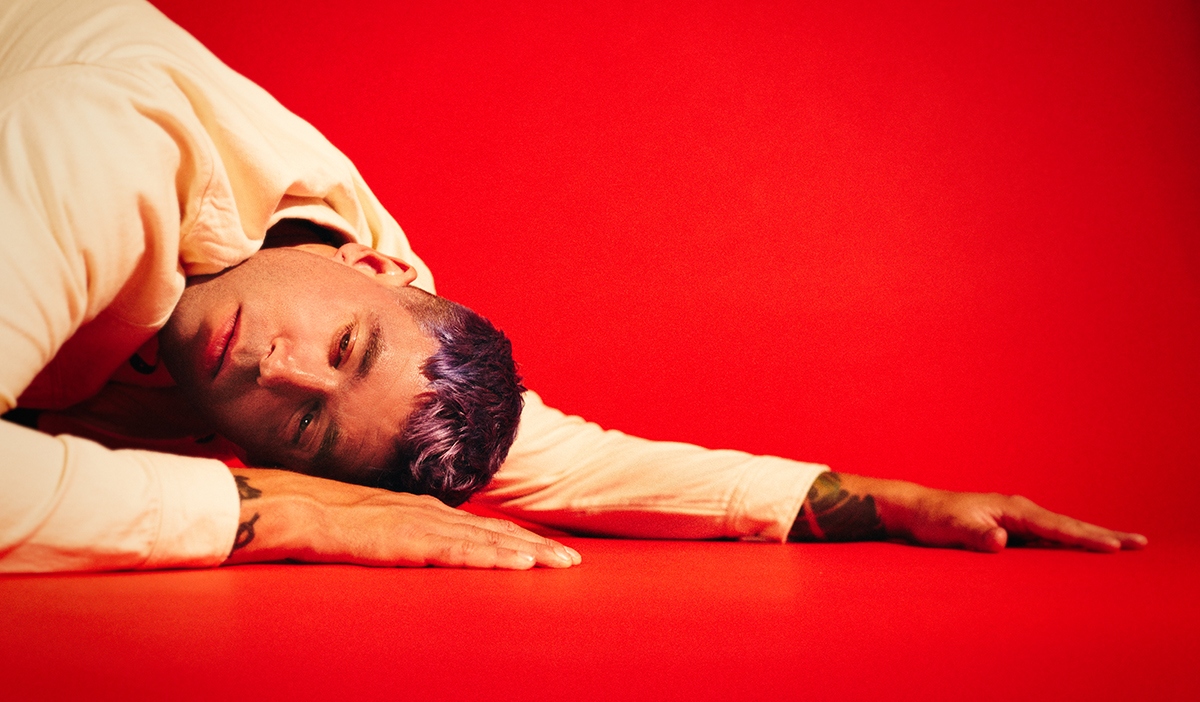 Plus (aka Kyle McCammon) is a newcomer from Los Angeles who makes a unique blend of alt-pop/indie-electronic music that could be likened to a mix between Mura Masa, Jim-E Stack and BAYNK.
This week he's giving us his latest offering with the gritty sounds of new single 'Feel So Heavy', which has him teaming up with American rhythm & blues artist Son Little for his invigorating vocal sound & style.
As Kyle reveals below, this collaboration came about after he met Son Little at one of his concerts where Kyle was actually a member of one of the opening acts. They decided to get together for a session shortly after that and 'Feel So Heavy' was the result of that wonderfully creative mergence.
"I was lucky enough to open a Son Little tour when I was playing in Doe Paoro's live band back in 2016. A while after the tour, Aaron (Son Little) and I set a time to get into the studio which is when we first came up with 'Feel So Heavy' and I knew it was a track I wanted to us for Plus when I started forming plans to launch it.
Plus is a "production" project with features that are avant-garde but listenable. Overall, I want things to be dark, edgy, and angular, but still have a sense of lightness either in certain tones or lyrical content. 'Feel So Heavy' is equal parts vintage and modern to make this Plus and Son Little collaboration feel like a fusion of old school hip-hop/R&B with Indie sentiments that feed the soul.
The video for this one, by director Davy Greenberg, shows the day in the life of a young couple in LA. It's meant to convey a simpler time when we were young and careless. Davy said he "wanted to show how hard it is to be in love sometimes" with the video but at the end it leaves you thinking about what's actually important in the grand scheme of things. I wanted it all to have a sense of ease and brevity against a song with such weighty lyrical content." – Plus
---
Stream:
https://ingroov.es/feel-so-heavy-1us-v
Plus:
http://facebook.com/pluswashere
http://soundcloud.com/pluswashere
http://twitter.com/pluswashere
http://instagram.com/pluswashere
Son Little:
https://www.facebook.com/SonLittleMusic
https://soundcloud.com/sonlittle
https://twitter.com/SonLittleMusic
http://instagram.com/sonlittlemusic
Credits:
Production & Mixing by Plus
Mastering by Mike Bozzi
Artwork by Anna Azarov
Press Photos by Anna Azarov & Davy Greenberg
Music Video Davy Greenberg
Artwork: