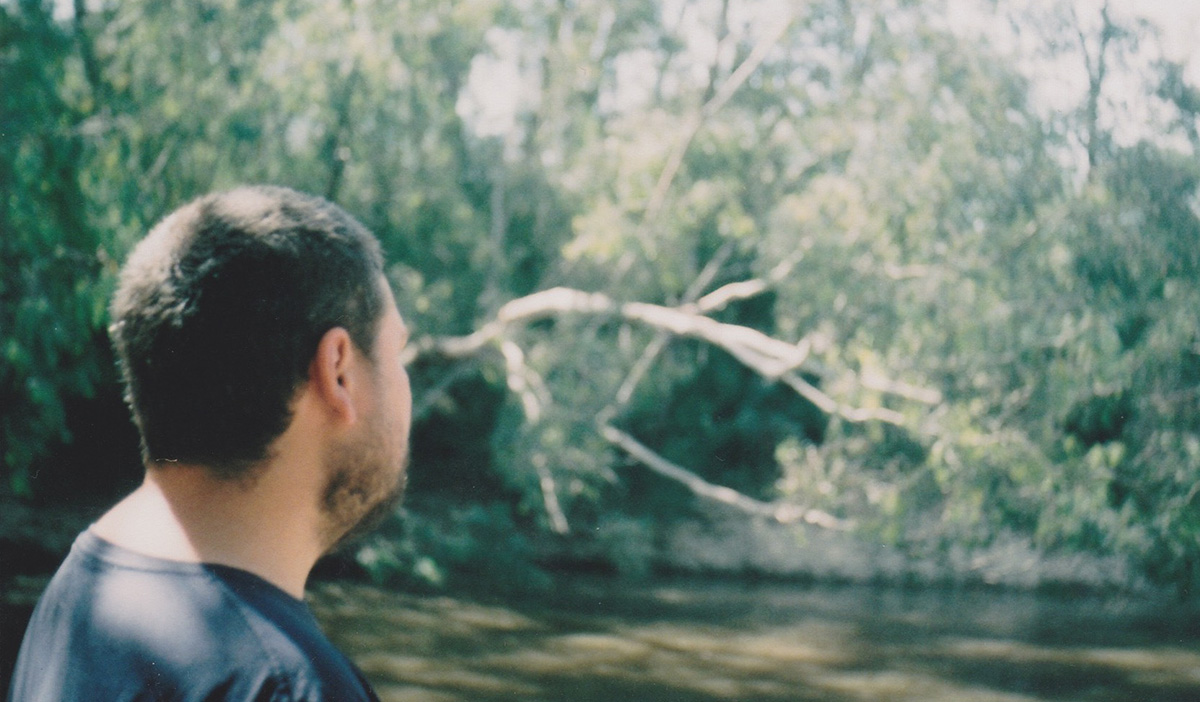 Just recently we were treated to a great new track called 'Fire' from Australian producer Price Park, which also came with news of his upcoming debut ep, and now this week he's giving us another little taste of that ep with the smooth electrifying sounds of 'Someone Else'.
Price Park, aka ARIA nominated producer Tom Armstrong (Aunty Donna, GodWolf), has teamed up with Melbourne singer/songwriter Jade Alice for her gorgeous vocal sounds, and as Armstrong explains the song wasn't really hitting the mark for him until he actually heard her voice on it.
"This one has been a real labour of love, and to be honest I don't think it ever really made sense until Jade sang it for the first time."
Like all good songs, 'Someone Else' has a strong and quite personal story behind it as well, and it's a story we can relate to on some level as well.

"At its core, Someone Else is about grief, growth and change. Grief is a process that never really ends, it only changes shape. Whether it's grief about a person, a job, a relationship or whatever – there's always that period of lament. This song is like an emotional snapshot of that part of the process, where you're recounting everything that transpired, and you're obsessing and stewing and you think you'll never move on: then all of a sudden you find this strength – you realise that part of the process isn't serving you, so you pick yourself up and start moving forward." – Price Park
From its captivating electro-pop production to its mesmerizing vocal sounds, 'Someone Else' is an impressive display of Price Park's impeccable song-writing and production skills, and if this is anything to go by, we can rest assured that his debut ep is going to be quite a treat.
"Tom and I had never been in the same room before, which is crazy because we grew up in the same area and went to the same school, but as soon as I read his lyrics and heard the song, it felt like I knew him. That level of honesty in song-writing is so strong, when the writer makes you see yourself in their lyrics, as though the song belongs to only you. I got to feel that emotion, but like it was colour graded through his lens. I connected to it immediately, plus I'm a sucker for an electro pop banger!" – Jade Alice 
'Someone Else' is available everywhere now including Spotify & Apple Music, and just a few weeks ago Price Park also released an official remix of 'Feeling For You' by Fluir via Break Point Records.
---
Price Park:
www.soundcloud.com/pricepark | www.facebook.com/priceparkmusic
www.twitter.com/priceparkmusic | www.instagram.com/priceparkmusic
Jade Alice:
http://soundcloud.com/jade-alice-1 | https://www.facebook.com/jadealicemusic
https://twitter.com/jadealicemusic | https://www.instagram.com/jade_alice_music
Credits:
Production by Cam Bluff & Tom Armstrong
Mixing & Mastering by Cam Bluff
Co-writing by Joe Kosky
Artwork: