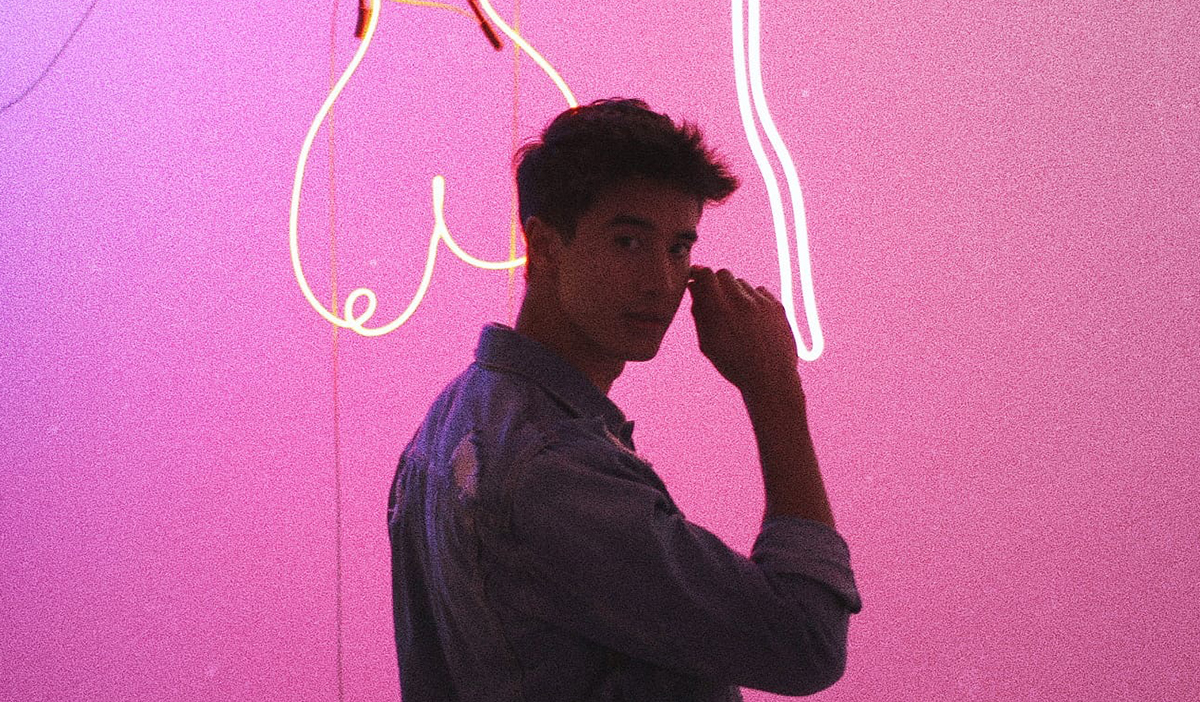 'Before You Sleep' is the latest single from Australian producer/artist Tyson Kraft. It is a beautifully crafted emotional treat which also acts as the next preview of his upcoming debut album.
This song comes straight from the heart. It's essentially about meeting that special person, becoming friends, discovering you have feelings for them, and then wanting to spend every moment with them. This is a story that most people can relate to, and while you're listening to 'Before You Sleep' you will find it hard not to think of that certain someone that makes your heart tremble.
"You know that feeling when you're really into someone, and you're alone at night thinking, wow I wish I could be next to that person right now. Holding them and appreciating every waking moment that you've spent with them. That was basically the feeling I wanted to capture in this song.
It was especially tricky because this was someone who was my friend, and there was a real and serious question – what would happen if I told this person how I really felt?
This song was an outlet for me to express myself while keeping my true feelings under a big, heavy lid. Early on when we first started hanging out, I would send her soundcloud demos of rough songs I was working on. That then turned into me writing songs about her and then each month as a surprise I would send her a song I wrote for her." – Tyson Kraft
Given the song's emotionally charged muse, the lyrics came very easily & naturally to Tyson during a sunset session in his home studio. The song itself began with a simple guitar riff played on an old electric guitar which was looped through Ableton until it suited the vibe and mood that he was looking for, and then everything else was built around that.
"I was listening to a lot of nostalgic R&B at the time and I wanted the hook to naturally borrow from the aesthetic of R&B, whilst also injecting my own personality and desire to write a pretty love song, which is exactly what this is. It's a love song. It's about the desire to be close to someone in an intimate and personal way. To be with someone in the most critical moments of life – as well as a declaration that, given the chance, you would be that person's support and take care of them." – Tyson Kraft
'Before You Sleep' is sure to become the soundtrack to many magical relationship/wedding moments, and it is available everywhere now including Spotify & Apple Music.
Melbourne fans can also catch Tyson performing live at The Workers Club in Fitzroy on December 14th.
---
Stream:
https://fanlink.to/BeforeYouSleep
Socials:
https://www.instagram.com/tyson_kraft/
https://www.facebook.com/tysonkraftofficial/
https://soundcloud.com/tysonkraft
https://twitter.com/tysonkraft
Credits:
Production & Mixing by Tyson Kraft
Mastering by Valerian McCaskill
Artwork by Yohann Libot
Artwork: