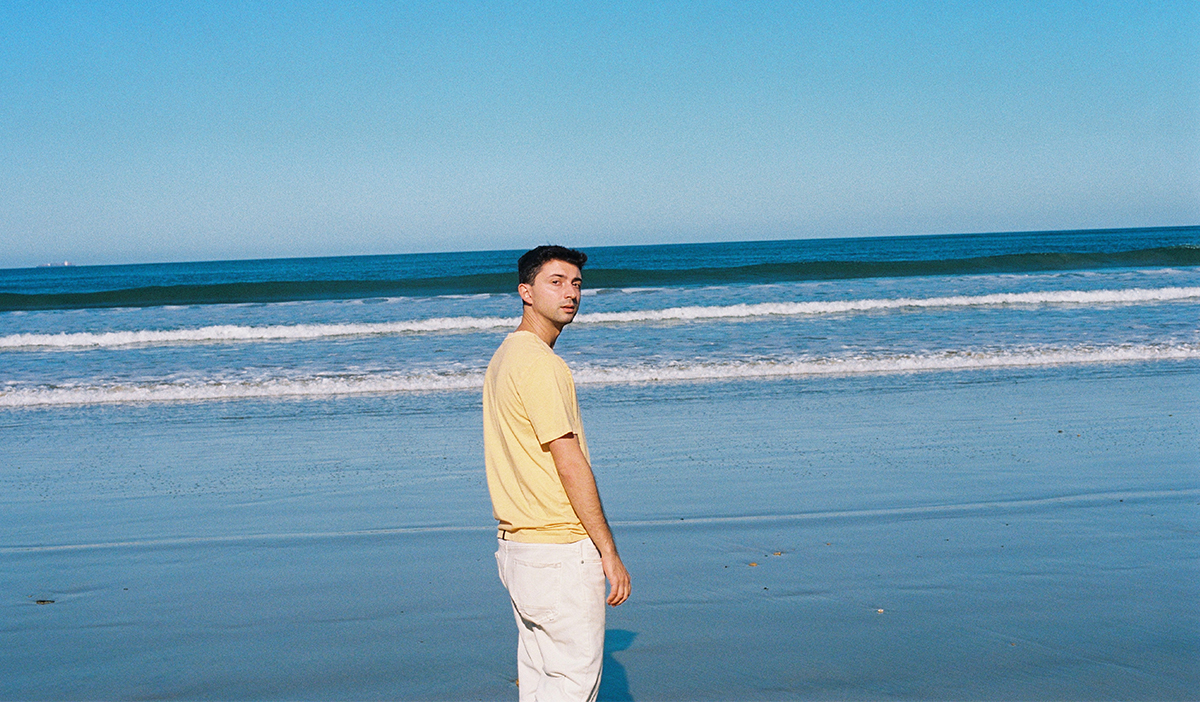 PROFILE:
Name: Benji Lewis
Location: Melbourne / Los Angeles
Style: Pop, Electronic, Chill, Alt-R&B
Influences: Sam Smith, Troye Sivan, Jeremy Zucker 
ARTIST BIO:
With a voice that can be likened to that of Sam Smith and Troye Sivan, Australian singer/songwriter Benji Lewis is cultivating an impressively unique sound & style, as he creates these lush landscapes of warm & dreamy, chilled & atmospheric, electro-pop sounds.
In February 2017 Benji released his breakthrough single 'Drift' which was co-written & produced by his management roster buddy Golden Vessel. This track set the scene for Benji's emotionally driven seven-track sophomore ep, 'Home For Now', which has collected over 20 million streams worldwide, and has taken Benji to more places than he could have imagined.
"I remember being so excited to finally release that ep because I was so proud of what I had created. I still am today. It was all so personal but it made me so happy to see and hear that other people began to really connect with what I was feeling and the music I was creating." Benji Lewis
Since then Benji Lewis has released two more eps – "Together Apart" (2018) and "Here, Then And Now" (2020) – which have both received much praise and attention from music industry peers, curators/tastemakers and fans all over the world.
Over the last few months Benji has been busy working on his next album which he plans to start rolling out in 2022, but between now & then we can expect to see a collection of stand-alone singles, a few features and some lead-singles off the new album. 
CATALOGUE:
Spotify: https://open.spotify.com/artist/1BPsbKiNgav1TY1ITIU8C5
Apple Music: https://itunes.apple.com/au/artist/benji-lewis/id992728450
ARTIST CONNECT:
https://www.instagram.com/mrbenjilewis
https://www.facebook.com/BenjiLewisMusic
https://soundcloud.com/benji-lewis-1
https://twitter.com/MrBenjiLewis
https://www.youtube.com/user/BenjiLewisMusic

TOP-LINE & VOCAL WORK/COLLABORATIONS:
Benji Lewis is open to discussing Top-Line & Vocal opportunities
Enquiries: [email protected]
BOOKINGS:
USA: Wilcox Weaver (United Talent Agency): [email protected]
AUS: Jez Ryan (Mammal Sounds): [email protected]
LATEST RELEASES: 
2021
2020
2019
2018
2017
2016
FEATURE PROJECTS:
VIDEOS
SXSW 2018