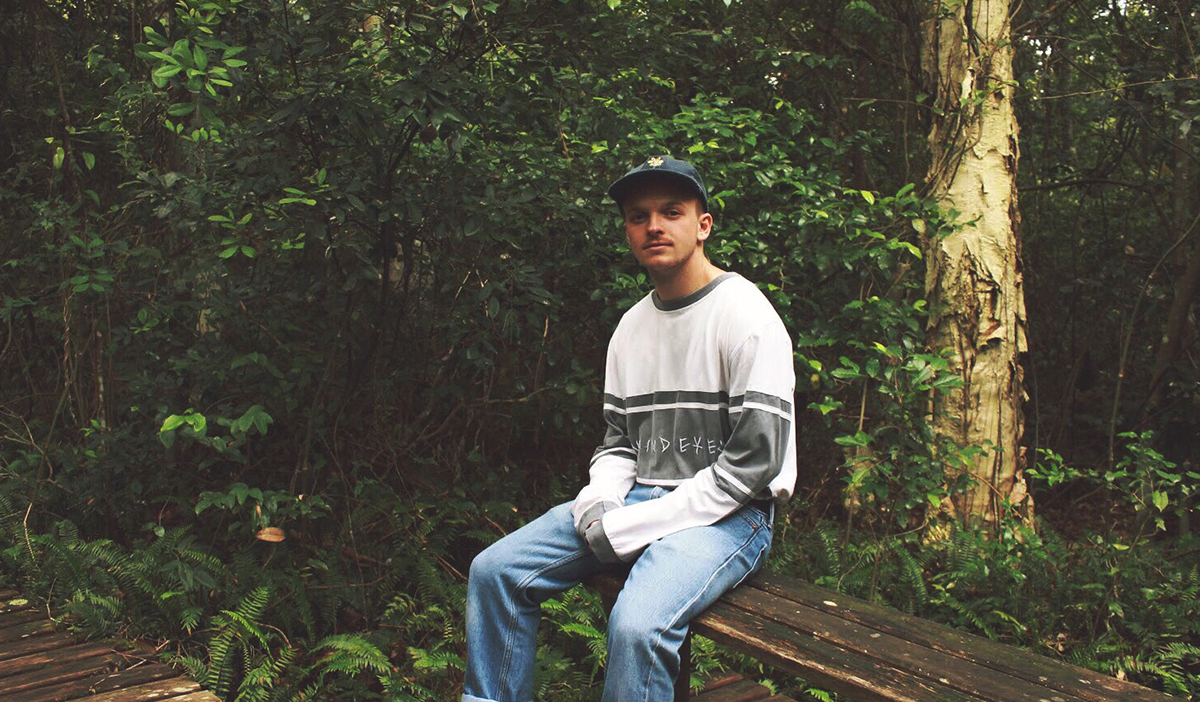 'Blue Pill' is the latest offering from Australian producer Kayle Butler, aka JVLY, featuring the gorgeous voice of Sydney artist SARAI, it is also the debut release for the newly formed, Mammal Sounds Records.
JVLY teamed up with Mammal Sounds for their publicity services back in 2016 to help with the release of his debut single 'Unravel'. That single went on to be a breakthrough release for JVLY, which has since collected over 1.3 million streams on Spotify alone.
In late 2017, JVLY finished working on his debut "Ache EP", and before the year's end he released two exceptional lead-singles, 'Void (ft. SARAI)' & 'Namek (ft. Chester Watson)'. These two tracks set the scene just perfectly for the debut collection, which hit the stores in January 2018 and has since received much praise & attention from industry representatives, peers & fans from all around the world for its moody, psychedelic-electro sounds.
"Last year I was listening to a lot of producers like XXYYXX, Shlohmo & Flying Lotus, and was spending what was probably an unhealthy amount of time in my bedroom writing music. I was reading a lot too. It was such a productive time, but I was kind of distant from everything else without even realising, it's all I was doing, and you could probably hear that in the music I was writing. Everything was slow, trippy & moody, almost like it was meant for a film.
 I love that kind of stuff, and it is still has a big influence on me, but this year I've been going to a lot of live music gigs, and between that and playing my own shows as well, it's really inspired me to inject more energy into things. I've realised the best shows always fluctuate with tempo & feel, and I wanted to make sure I was creating music that does that as well," says JVLY
JVLY's new single 'Blue Pill' certainly does come with a refreshing blast of uplifting & buoyant, electro-RnB/pop sounds. He's created a warm & inviting playground for us all to relax and settle into, while SARAI caresses and comforts with her gorgeously layered Little Dragon-esque vocal sounds.
"'Blue Pill' came together really effortlessly, I spent a couple of days putting the instrumental together with help from the old dx7. When I write, a lot of the time it seems to turn out kind of sad, and I really didn't want this song to be like that. I had an idea for a concept so I asked Sarai to be a part of it (she was a big part of my debut EP 'Ache'). We always seem to have a synergy when it comes to collaborating, and it was the same with 'Blue Pill'. She brought so much life to it." says JVLY
'Blue Pill' is available everywhere now via Mammal Sounds Records.
---
Artist Connect:
JVLY:
https://www.facebook.com/jvlymusic  | https://soundcloud.com/jvlyxx
https://twitter.com/jvlyxx | https://www.instagram.com/jvlymusic/
SARAI:
https://soundcloud.com/sarai_official | https://www.facebook.com/sarai.officialmusic
https://www.instagram.com/sarai.music
Credits:
Production & Mixing by JVLY
Lyrics & Vocals by SARAI
Artwork by Bape Ril
Press Photos by Jess Stocker
Artwork: